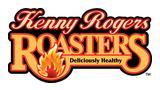 Project Engineer
10F Lepanto Bldg Paseo de Roxas Makati City, Makati, Metro Manila, Philippines

 · 
Penuh waktu
10F Lepanto Bldg Paseo de Roxas Makati City, Makati, Metro Manila, Philippines
Lowongan dipasang setahun yang lalu dan batas waktu lamaran adalah 15 Dec
Rekruter merekrut 22 hari yang lalu
Deskripsi Pekerjaan
Job Purpose:
To provide a single engineering liaison for contact among departments, to drive and track new programs including documentation and follow-up. Responsible for monitoring, coordinating, inspecting, and overseeing the construction, renovation or major repairs of stores to ensure that it is completed within the projected schedule, within the approved budget and in accordance with the approved architectural design and specification.
Key Duties and Responsibilities:
Preparation of Construction Calendar of Schedule for basis of monitoring and Contractor's Basis in the conduct of work.
Coordination with mall administration/lessor/contractor to ensure compliance to established house rules and construction guidelines – verifying designated stub outs and tapping provisions for all utilities and recommends upgrading, modification when necessary.
Attendance in project meeting to collect and disseminate information pertaining to projects.
Conducts Technical site review of the proposed store site.
Oversees the progress of construction, ensuring compliance to details and specifications stipulated on plan, aligning site activities with duly prepared construction timetable.
Regular conduct of site meetings and status report update to keep track of the progress of project. Coordinates with Construction Manager, Architects, and Designer for any adjustments on plan and specifications suit actual site conditions.
Schedule and monitor program activity to achieve an "on-time" result including follow-up with external suppliers to ensure timely response to action items in accordance with the approved design and specifications, cost are within budget and quality standards are kept.
Coordinates with Marketing Department on murals, menu board and signage measurement.
Coordination with contractors for the conduct of all required test report of utilities, as-built plans, warranty certificates and related government permits and licenses as required prior to store opening and project turn-over.
Coordination with the mall management for the conduct of a Final Inspection to ensure compliance to set design standards and prompt compliance of noted deficiencies.
Coordination and provide assistance to other departments in the delivery, set up, installation of owner supplied store finishing accessories and furnishings.
Kualifikasi Minimum
Education: Candidate must possess a Professional License in Civil Engineering
Work experience: At least 5 years, preferably with background exposure on restaurant design.
Skills: Autocad, Interior Design background is an advantage, with exposure on Project Management, Process Improvement and Documentation
Others: Rendering, Sketching.
Lisensi dan Sertifikat
Electrical and Electronics Engineers (IEEE)
Mechanical Engineer
Jobs Summary
Tingkat Posisi
Kategori pekerjaan
Persyaratan tingkat pendidikan
Perekrut respon ke aplikasi

Sesekali 
Alamat Kantor

10F Lepanto Bldg Paseo de Roxas Makati City, Makati, Metro Manila, Philippines
Agar merasa aman saat melamar: carilah ikon verifikasi dan selalu lakukan riset terhadap Perusahaan yang Anda lamar. Hindari dan laporkan situasi dimana Perusahaan membutuhkan bayaran dalam proses rekrutmen mereka.
Tentang Seattle's Best Coffee Philippines and Kenny Rogers Roasters
OUR BRANDS Kenny Rogers Roasters offers rotisserie roasted chicken, baby back ribs, grilled burgers, fillets and sausages and a selection of freshly made side dishes. Salads and yoghurt smoothies round off what we are proud to say is the healthiest product line of any restaurant chain in the country. "Deliciously healthy" is on our logo and in our consciousness. Seattle's Best Coffee specializes in the medium roast category, avoiding the heavy, almost burnt roast of other coffee chains. Bold flavor, smooth taste is our mantra. We love our beans. To maintain the unique flavour of our brew, we only use high quality beans from select suppliers. Our mission is to produce distinctive coffees that deliver the bolder flavors discerning consumers look for along with the smooth taste that they prefer. We offer a wide selection of beverages (coffee, teas, ice blends and non-coffee drinks) and food (breakfast, light meals, pastries and desserts.)