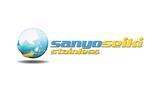 Sales Engineer | South Luzon
Lowongan dipasang 10 bulan yang lalu dan batas waktu lamaran adalah 10 Oct
Rekruter merekrut 2 bulan yang lalu
Deskripsi Pekerjaan
Identifies current and future customer service requirements by establishing personal rapport with potential and actual customers and other persons in a position to understand service requirements.
Provides product, service, or equipment technical and engineering information by answering questions and requests.
Establishes new accounts and services accounts by identifying potential customers; planning and organizing sales call schedule.
Prepares cost estimates by studying blueprints, plans, and related customer documents; consulting with engineers, architects, and other professional and technical personnel.
Determines improvements by analyzing cost-benefit ratios of equipment, supplies, or service applications in customer environment; engineering or proposing changes in equipment, processes, or use of materials or services.
Gains customer acceptance by explaining or demonstrating cost reductions and operations improvements.
Submits orders by conferring with technical support staff; costing engineering changes.
Develops customer's staff by providing technical information and training.
Complies with federal, state, and local legal requirements by studying existing and new legislation; anticipating future legislation; advising customer on product, service, or equipment adherence to requirements; advising customer on needed actions.
Prepares sales engineering reports by collecting, analyzing, and summarizing sales information and engineering and application trends.
Maintains professional and technical knowledge by attending educational workshops; reviewing professional publications; establishing personal networks; participating in professional societies.
Contributes to sales engineering effectiveness by identifying short-term and long-range issues that must be addressed; providing information and commentary pertinent to deliberations; recommending options and courses of action; implementing directives.
Contributes to team effort by accomplishing related results as needed.
Kualifikasi Minimum
Preferably a bachelor's degree in Engineering or a related discipline;
Minimum three years of sales experience in a business-to-business, large/strategic customer segment;
A record of achievement in the Account Manager position;
PC proficiency;
Strong analytical and planning skills;
Good communication and presentation skills;
Excellent problem-solving skills;
Tunjangan dan lain-lain
 Paid Holidays
 Paid Vacation Leave
 Paid Sick Leave
 Paid Bereavement/Family Leave
 Maternity & Paternity Leave
 Special Leave Benefits for Women
 Medical / Health Insurance
 Medical, Prescription, Dental, or Vision Plans
Keahlian yang diperlukan
Organizing and Planning
Presentation Skills
Persuasion and Negotiation
Sales and Marketing Knowledge
Brand Management
Account Management
Closing Sales
Jobs Summary
Tingkat Posisi
Kategori pekerjaan
Persyaratan tingkat pendidikan
Perekrut respon ke aplikasi

Selalu 
Alamat Kantor

2801 28th Floor World Trade Exchange Building, Juan Luna St., Binondo, Manila, Metro Manila, Philippines
Industri

Manufacturing and Production
Lowongan

1 lowongan dibuka
Agar merasa aman saat melamar: carilah ikon verifikasi dan selalu lakukan riset terhadap Perusahaan yang Anda lamar. Hindari dan laporkan situasi dimana Perusahaan membutuhkan bayaran dalam proses rekrutmen mereka.
Tentang Sanyo Seiki Stainless Steel Corporation
Sanyo Seiki Global PTE. LTD. has over 23 years of extensive capabilities, supplying high quality Stainless Steel products worldwide. Since its registration as a company on January 18, 1995, it has been a partner in architecture, infrastructure, transportation, food processing, mining, agriculture, manufacturing, oil refining, and food processing. Sanyo Seiki Global PTE. LTD. products include Sheets, Plates, Checkered plates, Bars (round and flat), Channel Bars, Angle Bars, Pipes (welded and seamless), Tubes (welded and seamless/ square and rectangular), and Sanitary Tubings. Mindful of the increasing international players in the market, the company aims to remain competitive in producing only first-grade stainless steel products. Our strength is our operational systems, thus strictly implementing our internal Quality Management System. Sanyo Seiki works in accordance with the strict standards of international quality control thereby accorded the ISO 9001: 2008 certification. The company gained the confidence of its clients through best quality product and services , on- time-delivery and reasonable price. Customer Satisfaction and unwavering commitment to QUALITY is the reason of our existence. We provide only the best stainless steel products, processed through innovative technology, and handled by highly skilled and competent people.