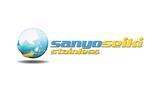 Key Account Specialist | Batangas
Batangas City, Philippines
Lowongan dipasang setahun yang lalu dan batas waktu lamaran adalah 6 Oct
Rekruter merekrut 2 bulan yang lalu
Deskripsi Pekerjaan
Services all current and active accounts that are assigned to him/her according to a weekly and/or monthly call frequency schedule to do the following tasks:
Book sales orders or do suggestive selling;
In the case of retail accounts, check customer inventory condition and establish a fresh purchase order against fast-moving SKUs with the account;
For business intelligence purposes, monitor any competitive marketing activities or moves undertaken with the accounts and report this to the immediate superior;
Attend project bidding invitations and/or announcements by prospective government agencies and/or private sector customers;
Prepare sales proposals according to what a current or potential account may be asking for from the company, and to secure the customer's approval to those proposals;
Develop corporate goodwill and strengthen the company's business relationship with the customer from a social and professional perspective;
Be a technical consultant to customers asking for advise during a sales call.
The Key Account Specialist will:
Develop new accounts in each sales channel being serviced according to an annual goal that is set by the Area Sales Manager and/or higher management;
Periodically check with the warehouse (regional depot or home office) on the inventory status of all SKUs and the supply availability of the SKU that will be ordered before confirming a potential purchase order. (This shall include the feasibility of satisfying the customer's delivery deadline.);
See that customer purchase orders are delivered on-time and according to the purchase order's specification;
Prepare the sales invoice when assigned and submit the same when a customer purchase order is delivered;
Handle the credit and collection function of all customer payables to the company from the accounts that a sale was completed, and remit same to the finance department or where instructed by the Area Sales Manager;
Attend all business meetings held regularly by the Area Sales Manager with the entire area team, and other such meetings that may be called for by higher management;
Attend all trade fairs and social-related events where business development goals can be achieved and corporate public relations with the accounts enhanced;
Work with the marketing department thru the Area Sales Manager as marketing communication activities will be needed to increase brand visibility at point-of-sale and potential sales revenue of his or her area of operations.
Kualifikasi Minimum
Minimum three years of sales experience in a business-to-business, large/strategic customer segment;
A record of achievement in the Account Manager position;
Computer (PC) proficiency.
Preferred:
A bachelor's degree in Engineering or a related discipline.
Tunjangan dan lain-lain
 Paid Holidays
 Paid Vacation Leave
 Paid Sick Leave
 Paid Bereavement/Family Leave
 Maternity & Paternity Leave
 Single Parent Leave
 Special Leave Benefits for Women
 Medical / Health Insurance
 Medical, Prescription, Dental, or Vision Plans
 Transportation Allowances
 Free Lunch or Snacks
Keahlian yang diperlukan
Creative Thinking
Sales and Marketing Knowledge
Account Management
Negotiation
Selling
Closing Sales
Jobs Summary
Tingkat Posisi
Kategori pekerjaan
Persyaratan tingkat pendidikan
Perekrut respon ke aplikasi

Selalu 
Alamat Kantor

2801 28th Floor World Trade Exchange Building, Juan Luna St., Binondo, Manila, Philippines, Batangas City, CALABARZON, Philippines
Industri

Manufacturing and Production
Lowongan

1 lowongan dibuka
Agar merasa aman saat melamar: carilah ikon verifikasi dan selalu lakukan riset terhadap Perusahaan yang Anda lamar. Hindari dan laporkan situasi dimana Perusahaan membutuhkan bayaran dalam proses rekrutmen mereka.
Tentang Sanyo Seiki Stainless Steel Corporation
Sanyo Seiki Global PTE. LTD. has over 23 years of extensive capabilities, supplying high quality Stainless Steel products worldwide. Since its registration as a company on January 18, 1995, it has been a partner in architecture, infrastructure, transportation, food processing, mining, agriculture, manufacturing, oil refining, and food processing. Sanyo Seiki Global PTE. LTD. products include Sheets, Plates, Checkered plates, Bars (round and flat), Channel Bars, Angle Bars, Pipes (welded and seamless), Tubes (welded and seamless/ square and rectangular), and Sanitary Tubings. Mindful of the increasing international players in the market, the company aims to remain competitive in producing only first-grade stainless steel products. Our strength is our operational systems, thus strictly implementing our internal Quality Management System. Sanyo Seiki works in accordance with the strict standards of international quality control thereby accorded the ISO 9001: 2008 certification. The company gained the confidence of its clients through best quality product and services , on- time-delivery and reasonable price. Customer Satisfaction and unwavering commitment to QUALITY is the reason of our existence. We provide only the best stainless steel products, processed through innovative technology, and handled by highly skilled and competent people.