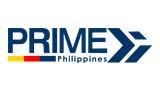 Corporate Office Leasing Manager
Lowongan dipasang 2 bulan yang lalu dan batas waktu lamaran adalah 31 Jul
Rekruter merekrut 5 hari yang lalu
Deskripsi Pekerjaan
Deal, negotiate and close transactions with multinational clients
Perform high quality of real estate service.
Give professional advice to clients.
Work with high level of integrity at all times.
Execute contract signing arrangements.
Collect and review documents/requirements submitted by the client.
Follow the latest trends and news in real estate world.
Kualifikasi Minimum
Must possess at least a College/Bachelor's Degree in Business Management or any related course
Those who have attained a Master's Degree in Business Management or any related course have an advantage
Excellent negotiation skills
Proficient in English language and has excellent communication skills
Strong interpersonal and analytical skills
Pleasing and pleasant personality
Must have knowledge in the real estate trends and industry
Experience in Real Estate and Property business selling.
We put high value in someone who has integrity, honesty and company loyalty
Tunjangan dan lain-lain
Lain-Lain
What we will pay
Basic salary/allowance
High commission rate
Incentives
Excellent training
Jobs Summary
Tingkat Posisi
Kategori pekerjaan
Persyaratan tingkat pendidikan
Perekrut respon ke aplikasi

Kadang-kadang 
Alamat Kantor

Pacific Century Tower, Scout Borromeo Street, Quezon City, NCR, Philippines
Industri

Commercial Real Estate
Lowongan

1 lowongan dibuka
Agar merasa aman saat melamar: carilah ikon verifikasi dan selalu lakukan riset terhadap Perusahaan yang Anda lamar. Hindari dan laporkan situasi dimana Perusahaan membutuhkan bayaran dalam proses rekrutmen mereka.
Tentang PRIME Philippines
Property Interactive Marketing Enterprise (PRIME Philippines) is the fastest growing real estate service company in the country consistently providing effective integrated real estate solutions to developers, investors, occupiers, land bankers and other clients.
PRIME has established itself as the number one commercial real estate firm in Quezon City with a portfolio of over 10 billion pesos. With its powerhouse of intelligent strategists, seasoned consultants and award-winning professionals, it is a trusted partner providing competitive services at par with local and global standards.
Now as PRIME broadens its horizons, we are looking forward to know professionals with working experience who are in plans of creating a new career path or simply furthering their career. They are driven to achieve bigger successes, share their knowledge, mentor future experts, and lead our high-caliber teams.
PRIME offers a competitive compensation and benefit packages to its exemplary people. We recognize that our employees behind the company are integral to our success that is why we give good salary, attractive incentives and big bonuses.
Working with PRIME will give you a first-hand experience and introduce you to the exciting landscape of the real estate industry. With a positive company culture, opportunities for personal and career growth and the chance to work with experienced and top-notch professionals, your career here at PRIME is promising.