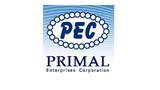 Accounting Assistant
Lowongan dipasang 2 bulan yang lalu dan batas waktu lamaran adalah 30 Oct
Rekruter merekrut sehari yang lalu
Deskripsi Pekerjaan
The Accounting Staff handles payables, disbursements, processing of tax matters, audit of company documents, as well as maintenance and monitoring of company forms and office supplies. He/she must be comfortable with numbers, prompt with deadlines, and good at time management.
Kualifikasi Minimum
Graduate of accounting/finance/commerce degree
Preferably with 2 years' experience in accounting
Knowledge in admnistrative functions such as government requirements, payables accounting, and other matters
Proficiency in MS Word and Excel
Good analytical skills and high initiative
Strong motivation and willingness to finish tasks
Tunjangan dan lain-lain
 Paid Holidays
 Paid Vacation Leave
 Paid Sick Leave
 Maternity & Paternity Leave
 Free Lunch or Snacks
Lain-Lain
Salary commensurate with experience and result of evaluation
Meal and transportation subsidies after regularization
Bonuses and health allowance after evaluation
Keahlian yang diperlukan
Analyzing Data
Processing Information
Judgement and Decision Making
Attention to Detail
Accounts Payable
Jobs Summary
Tingkat Posisi
Kategori pekerjaan
Persyaratan tingkat pendidikan
Perekrut respon ke aplikasi

Seringkali 
Alamat Kantor

San Francisco del Monte, Quezon City, Metro Manila, Philippines
Industri

General & Wholesale Trading
Lowongan

2 lowongan dibuka
Situs
Agar merasa aman saat melamar: carilah ikon verifikasi dan selalu lakukan riset terhadap Perusahaan yang Anda lamar. Hindari dan laporkan situasi dimana Perusahaan membutuhkan bayaran dalam proses rekrutmen mereka.
Tentang Primal Enterprises Corporation
COMPANY OVERVIEW Primal Enterprises Corporation (PEC) was incorporated in 1988 and is one of the largest importers and distributors of automotive aftermarket products in the Philippines, supplying a range of globally-sourced automotive parts, accessories, electronics, and lubricants to key cities nationwide. Some of our popular automotive brands: ● VIC automotive filters from Japan ● MAG 1 lubricants and chemicals from USA ● Hi-Q brake pads and shoes from Korea ● MA-FRA car care products from Italy ● Deflector car accessories and many more Beyond automotive aftermarket products, PEC is rapidly expanding into energy-saving devices and materials for architectural and industrial use, such as but not limited to: ● Sunbloc architectural-grade ceramic window films from Korea ● United Oil industrial lubricants from Singapore WHY JOIN US? To support our expansion into energy-saving devices and materials, we need highly motivated, self-driven individuals who go above and beyond what is expected and possess high initiative and integrity to grow with us. If you have what it takes, we look forward to having you on our team! By being part of our team, you will have the opportunity to experience the following: ● Development of critical work and interpersonal skills through working with a wide range of people in multiple departments within the company ● Commitment to achievement of goals, quality products, and concern for all stakeholders ● Ample benefits commensurate with level of work, including bonuses and health allowance (details to be discussed in job offers) CHECK US OUT To understand more about what we do, check out our Facebook pages: Sunbloc Performance Window Films: www.facebook.com/SunblocWindowFilms MAG 1 Philippines: : www.facebook.com/MAG1Philippines MA-FRA Philippines: www.facebook.com/MaFraPhilippines VIC Filter Philippines: www.facebook.com/VICPhilippines