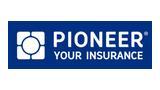 Sales Representative | San Fernando
San Fernando, Philippines
Deskripsi Pekerjaan
Prepares proposals and quotations for clients and agents for Fire, Motor, Cargo and Personal/Group Accident.
Entertains client's inquiries in relation to their business application and coordinates with underwriters by gathering and providing necessary information.
Solicits new business accounts for the Company; maintains existing accounts by visiting agents, brokers and clients.
Conducts on-site inspection of small properties around office area to determine risk factors and whether acceptable or unacceptable.
Reviews policies and sends renewal/non-renewal notice to clients.
Kualifikasi Minimum
Preferably with at least one year experience in sales and marketing from an insurance company.
Excellent oral & written communication skills.
Highly diplomatic & strong people skills.
Preferably living within San Fernando, Pampanga.
Jobs Summary
Tingkat Posisi
Kategori pekerjaan
Persyaratan tingkat pendidikan
Perekrut respon ke aplikasi

Kadang-kadang 
Alamat Kantor

2/F GR Bank Corporate Center, Dolores, San Fernando, Pampanga 2000, , San Fernando, Central Luzon, Philippines
Industri

Insurance
Lowongan

5 lowongan dibuka
Agar merasa aman saat melamar: carilah ikon verifikasi dan selalu lakukan riset terhadap Perusahaan yang Anda lamar. Hindari dan laporkan situasi dimana Perusahaan membutuhkan bayaran dalam proses rekrutmen mereka.
Tentang Pioneer Your Insurance
For more than six decades, Pioneer has been serving the Filipino through non-life and life insurance and continues to be a hotbed of innovators and trailblazers who believe that insurance is a necessity. If you are brimming over with insights, teeming with creative ideas, and looking for a rewarding career, then Pioneer is definitely your future home. Join our family today!