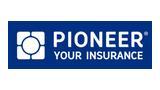 Risk Engineer
Deskripsi Pekerjaan
Pioneer Insurance and Surety Corporation is urgently looking for one (1) Risk Engineer
Primary function:
Conducts visual and on-site inspection of various properties ranging from simple residential and commercial properties to large-scale manufacturing industries, mine sites, and power plants.
Prepares inspection reports and risk recommendations.
Discusses with the underwriter the risks involved in properties inspected.
Secondary function:
Produce and maintain computer programs/applications to improve work efficiency.
Kualifikasi Minimum
Open to licensed engineers / engineering graduates (Preferably with background in Mechanical / Electrical engineering)
Excellent oral and written communication skills.
Familiarity with Visual Basic and/or other computer languages is a plus.
Fresh graduates are welcome to apply.
Jobs Summary
Tingkat Posisi
Kategori pekerjaan
Persyaratan tingkat pendidikan
Perekrut respon ke aplikasi

Sesekali 
Alamat Kantor

Pioneer House Makati, 108 Paseo de Roxas Street, Legaspi Village 1229, Makati, Metro Manila, Philippines
Industri

Insurance
Lowongan

5 lowongan dibuka
Agar merasa aman saat melamar: carilah ikon verifikasi dan selalu lakukan riset terhadap Perusahaan yang Anda lamar. Hindari dan laporkan situasi dimana Perusahaan membutuhkan bayaran dalam proses rekrutmen mereka.
Tentang Pioneer Your Insurance
For more than six decades, Pioneer has been serving the Filipino through non-life and life insurance and continues to be a hotbed of innovators and trailblazers who believe that insurance is a necessity. If you are brimming over with insights, teeming with creative ideas, and looking for a rewarding career, then Pioneer is definitely your future home. Join our family today!