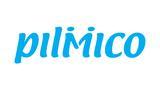 General Ledger Supervisor
Lowongan dipasang 6 hari yang lalu dan batas waktu lamaran adalah 26 Oct
Rekruter merekrut 13 menit yang lalu
Deskripsi Pekerjaan
The General Ledger Supervisor is responsible for the accurate and speedy recording, analysis, and reconciliation of General Ledger Acccounts. He/she will also be responsible on the accurate recording, completeness, and proper accountability of company's fixed assets.
Kualifikasi Minimum
Candidate must be a graduate of BS Accountancy
Must be a Certified Public Accountant
Preferrably with 1-2 years of accounting work experience
Strong analytical skills;
Good people management skills;
Excellent problem-solving skills;
Keahlian yang diperlukan
Organizing and Planning
Auditing and Compliance
Analyzing Data
Processing Information
Jurusan yang Diminati
Accountancy
Accountancy [Internal Audit]
Jobs Summary
Tingkat Posisi
Kategori pekerjaan
Persyaratan tingkat pendidikan
Perekrut respon ke aplikasi

Kadang-kadang 
Alamat Kantor

Pilmico Plant, Sto. Domingo II, Capas, Tarlac City, Central Luzon, Philippines
Industri

Food
Lowongan

1 lowongan dibuka
Agar merasa aman saat melamar: carilah ikon verifikasi dan selalu lakukan riset terhadap Perusahaan yang Anda lamar. Hindari dan laporkan situasi dimana Perusahaan membutuhkan bayaran dalam proses rekrutmen mereka.
Tentang Pilmico
Pilmico Foods Corporation is the integrated agribusiness and food company of Aboitiz Equity Ventures Inc. (AEV). Composed of four divisions: Flour, Feeds & Animal Health, Farms, and Trading, we are well positioned at the beginning of the value chain. True to our brand promise​ of being​ Partners for Growth, we nurture our business and communities by providing business solutions and building partnerships for growth. We operate ​​in the Philippines nationwide ​and have a growing international presence in the following ASEAN countries: Vietnam, Thailand, Indonesia, Malaysia, Myanmar and Hong Kong. Investing in talent and upholding Aboitiz ​values of Integrity, Teamwork, Innovation, and Responsibility are key drivers to sustaining the growth of our business. Here at Pilmico, we value each talent for the unique contribution they bring to the organization. We recognize that today's global workforce is made up of diverse individuals with different skills, abilities and aspirations that enable them to achieve superior results; as such, we select our partners based on these attributes that are not typically found in someone's resume. We are advocates of self-development and believe that people's success lies in their passion to learn something new and different every day. This is why our hiring philosophy is to open up and give equal opportunity to any talent regardless of where they are today in pursuit of education. We go by the following guidelines when looking for, and assessing potential new hires who will become our new partners for growth: All job opportunities are open to applicants regardless of their academic achievement. Undergraduates, non-college graduates, technical and vocational accredited candidates, home schooled individuals, senior high school graduates, or those certified through open online courses may apply and will be considered for any job vacancies in any rank or position. Candidates are evaluated not on their educational attainment but based on their manifest ability, potential, competency, intellectual, emotional and social intelligence and maturity. Natural talent and strengths required to satisfactorily perform the job and evident ability to continue to learn on the job will be the main consideration for selecting our future partners.