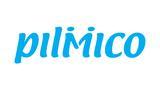 General Ledger Supervisor
Lowongan dipasang 10 bulan yang lalu dan batas waktu lamaran adalah 27 Jul
Rekruter merekrut 12 jam yang lalu
Deskripsi Pekerjaan
The General Ledger Supervisor is responsible for the accurate and speedy recording, analysis, and reconciliation of General Ledger Acccounts. He/she will also be responsible on the accurate recording, completeness, and proper accountability of company's fixed assets.
Kualifikasi Minimum
Candidate must be a graduate of BS Accountancy
Must be a Certified Public Accountant
Preferrably with 1-2 years of accounting work experience
Strong analytical skills;
Good people management skills;
Excellent problem-solving skills;
Kemampuan yang dibutuhkan
Organizing and Planning
Auditing and Compliance
Analyzing Data
Processing Information
Jurusan yang Diminati
Accountancy
Accountancy [Internal Audit]
Jobs Summary
Tingkat Posisi
Kategori pekerjaan
Persyaratan tingkat pendidikan
Perekrut respon ke aplikasi

Kadang-kadang 
Alamat Kantor

Pilmico Plant, Sto. Domingo II, Capas, Tarlac City, Central Luzon, Philippines
Industri

Food
Lowongan

1 lowongan dibuka
Agar merasa aman saat melamar: carilah ikon verifikasi dan selalu lakukan riset terhadap Perusahaan yang Anda lamar. Hindari dan laporkan situasi dimana Perusahaan membutuhkan bayaran dalam proses rekrutmen mereka.
Tentang Pilmico
Pilmico Foods Corporation, the food subsidiary of Aboitiz Equity Ventures, is one of the country's largest flour milling companies. Since 1962 we have been providing our customers with world-class wheat flour and related products and we have been ranked among the top three domestic flour producers in terms of sales. Making up to our top-of-the-line flour brands are "Sun Moon Star", "Sunshine", "Glowing Sun", "Kutitap", "Gold Star", Megastar and "Wooden Spoon". Our line of high grade feed ingredients includes Hard Swine Base Feeds, Soft Swine Base Feeds, Wheat Germ and Pollard. In 1998, through our wholly-owned subsidiary, Pilmico Animal Nutrition, we ventured into feeds and swine business. Our high-quality feeds include the brands Ultimax, Elite, Classic, Civic and Lakas Tandem for hogs; Poultry Express, Avemax, Gallimax and Salto for poultry; and Pork and Poultry Solutions for farm accounts. We also have concentrates for both hogs and poultry under the brand, Supremecon. With our mission to drive our partners' business dynamics to outstanding results, our company stands for being your Partners for Growth.