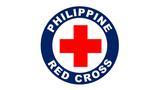 Construction Expert
37 EDSA corner Boni Avenue, Mandaluyong, Metro Manila, Philippines

 · 
Penuh waktu
37 EDSA corner Boni Avenue, Mandaluyong, Metro Manila, Philippines
Deskripsi Pekerjaan
To provide technical supervision and support to the implementation of Shelter Retrofitting Assistance (SRA) project in Ormoc City delivered Philippine Red Cross (PRC) in partnership with the Swiss Red Cross (SwRC)
Review SRA implementation arrangements and suggest improvement.
Supervise on a random basis the design, estimates, BOQs and actual work done under the SRA.
Provide technical support to the SwRC Delegates and Technical Project Assistants working in the project implementation.
Monitor the quality of SRA and submit report to SwRC Country Coordinator and PRC Management on a regular basis.
Study the Swiss Red Cross back donor visit report and address the concerns expressed.
Kualifikasi Minimum
Preferably Licensed Civil Engineer;
Minimum of 7-8 years construction experience;
Exposure to rural housing and/or PRC's shelter program is an advantage;
Engagement with local or international non-government organizations is an advantage;
Tunjangan dan lain-lain
 Paid Vacation Leave
 Paid Sick Leave
 Maternity & Paternity Leave
 Life Insurance
 Medical / Health Insurance
Jurusan yang Diminati
Civil Engineering
Civil Engineering [Structural Engineering]
Jobs Summary
Tingkat Posisi
Kategori pekerjaan
Persyaratan tingkat pendidikan
Perekrut respon ke aplikasi

Sesekali 
Alamat Kantor

37 EDSA corner Boni Avenue, Mandaluyong, Metro Manila, Philippines
Industri

Non-Profit / Volunteering
Lowongan

1 lowongan dibuka
Agar merasa aman saat melamar: carilah ikon verifikasi dan selalu lakukan riset terhadap Perusahaan yang Anda lamar. Hindari dan laporkan situasi dimana Perusahaan membutuhkan bayaran dalam proses rekrutmen mereka.
Tentang Philippine Red Cross
The Philippine Red Cross has a long and proud history of offering humanitarian services around the country with its origins dating back to 1899. The organization was formally recognized by the International Committee of the Red Cross and admitted to the League of Red Cross and Red Crescent Societies (now known at the Federation) in 1947. As the premier humanitarian organization in the country the Philippine Red Cross is committed to providing timely, efficient and responsive humanitarian services to the most vulnerable.