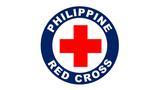 Program Advisor
Lowongan dipasang 24 hari yang lalu dan batas waktu lamaran adalah 29 Apr
Rekruter merekrut 2 jam yang lalu
Deskripsi Pekerjaan
The Program Advisor will manage the overall implementation of the Capacity Strengthening Initiative – a 5-year Health and Disaster Risk Reduction developmental project delivered by the Philippine Red Cross (PRC) in partnership with the Canadian Red Cross (CRC)
Coordinate the assessment activities and preparation of the program's operational plans and budget with the PRC key players and CRC Country Delegation.
Oversee the program implementation and progress monitoring.
Establish guidelines and strategies for program implementation.
Ensure overall compliance with PRC's Agreement with the CRC.
Prepare risk management strategy for the program in Philippines.
Manage the preparation, review, and presentation of required program budget.
Identify and coordinate opportunities for cooperation with Movement partners in CRC supported program planning and implementation.
Convene meetings and prepare required documents for the Program Task Force.
Prepare timely program report and participate in the evaluation of the results and impact of the program.
Kualifikasi Minimum
Bachelor's degree in Management, Geography, Social Sciences, or any equivalent course.
Minimum of 4-5 years relevant experience in project/program management.
With 3 years DRR management experience.
Preferably with experience as a Philippine Red Cross staff member or volunteer.
Engagement with local or international non-government organizations is an advantage.
Tunjangan dan lain-lain
 Paid Vacation Leave
 Paid Sick Leave
 Maternity & Paternity Leave
 Life Insurance
 Medical / Health Insurance
Kemampuan yang dibutuhkan
Project Management
Monitoring and Evaluation
Volunteer Management
Jurusan yang Diminati
Community Development
Social Sciences
Jobs Summary
Tingkat Posisi
Kategori pekerjaan
Persyaratan tingkat pendidikan
Perekrut respon ke aplikasi

Sesekali 
Alamat Kantor

37 EDSA corner Boni Avenue, Mandaluyong, Metro Manila, Philippines
Industri

Non-Profit / Volunteering
Lowongan

1 lowongan dibuka
Agar merasa aman saat melamar: carilah ikon verifikasi dan selalu lakukan riset terhadap Perusahaan yang Anda lamar. Hindari dan laporkan situasi dimana Perusahaan membutuhkan bayaran dalam proses rekrutmen mereka.
Tentang Philippine Red Cross
The Philippine Red Cross has a long and proud history of offering humanitarian services around the country with its origins dating back to 1899. The organization was formally recognized by the International Committee of the Red Cross and admitted to the League of Red Cross and Red Crescent Societies (now known at the Federation) in 1947. As the premier humanitarian organization in the country the Philippine Red Cross is committed to providing timely, efficient and responsive humanitarian services to the most vulnerable.