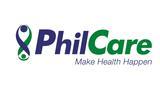 Clinic Doctor
Lowongan dipasang setahun yang lalu dan batas waktu lamaran adalah 28 Jul
Rekruter merekrut 7 jam yang lalu
Deskripsi Pekerjaan
Attend to PhilhealthCare, Inc. clients and enrollees needing medical consultation.
Attend to at least three to four (3-4) patients per hour, depending on the number of consulting patients;
Perform annual physical examination to PhilhealthCare, Inc. clients and enrollees;
Perform such other duties as may be assigned to you from time to time.
A change of work hours may be effected by Management, based on the Company needs.
Kualifikasi Minimum
Doctor of Medicine
Willing to be assign in Taguig City (The Medical City)
Must be accomodating
Willing to render 8 hours duty
Jobs Summary
Tingkat Posisi
Kategori pekerjaan
Persyaratan tingkat pendidikan
Perekrut respon ke aplikasi

Sesekali 
Alamat Kantor

Taguig City, 6764 Ayala Avenue, Makati, Metro Manila, Philippines
Industri

Health and Medical
Lowongan

1 lowongan dibuka
Agar merasa aman saat melamar: carilah ikon verifikasi dan selalu lakukan riset terhadap Perusahaan yang Anda lamar. Hindari dan laporkan situasi dimana Perusahaan membutuhkan bayaran dalam proses rekrutmen mereka.
Tentang PhilhealthCare, Inc.
PhilhealthCare, Inc., one of Philippines' top 1,000 corporations, is a healthcare service provider which provides clients access to quality and affordable healthcare services for their preventive and curative needs through its wide range of product lines. PhilCare's winning combination is its financial strength and more than 33 years of technical expertise to back-up its commitment to deliver personalized quality customer care. PhilCare is a member of Philippines First Group of Companies spearheaded by the Philippines First Insurance Company (PFIC), the first Filipino domestic non-life insurance company (established in 1906). PFIC's solid financial footing and vast experience from its more than one hundred years of existence make it one of the country's leading non-life insurance companies.