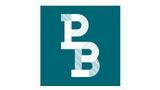 Junior Business Analyst
Lowongan dipasang 21 hari yang lalu dan batas waktu lamaran adalah 7 Jul
Rekruter merekrut 5 jam yang lalu
Deskripsi Pekerjaan
What We Do
Finds creates unique, local city guides for our mobile app! We meticulously design journeys for travelers and locals in cities around the world. With help from experts all over the world, we integrate hidden gems and tourist attractions into our itineraries for an experience that is unique, personalized, and completely local.
Our Team
Join our growing team of creative problem solvers! We place a strong emphasis on the value you can bring to our team. We care about quality, and we look for team members who can help us achieve our targets and milestones. Our team is composed of independent, driven individuals who take the initiative to help the company grow.
Finds lets you set your own pace in an environment that heightens focus, creativity, and entrepreneurial spirit. We value structure and organization as much as creativity and innovation. We want to have the most efficient processes and strive to improve the way we work together. This means you have to be flexible, adaptable, and open to new ideas.
We're looking for team-players—someone who always keeps the team in mind and is willing to help out in any way they can. Our whole team represents our brand, which is defined by friendliness, professionalism, and productivity.
Junior Business Analyst
Propelling the Finds experience
Our Junior Business Analysts are forward-thinkers who chart the direction of the company. Your job will be to understand the company by heart and carve out avenues for growth. You should have a keen eye and always be on top of shifts in the market and industry.
Responsibilities
Understand the company's strengths and look out for possible competitors. Know how to angle the angle the company in such a way to showcase our strengths and rise above competition.
Mitigate weaknesses. Identify and assess risks both real and potential.
Put in place programs to safeguard the company's position. Understand and evaluate the market (trends, competitors, and the company's positioning).
Design and create new programs for monetization and growth.
Prepare investor relations presentations, B2B documents, etc.
Optional Responsibilities
City Management
Manage, oversee, and keep track of the progress of the cities we cover.
Kualifikasi Minimum
Bachelor's degree in Business Administration, Business Economics, Marketing, or any related field.
Strong written and verbal communication skills.
Excellent research abilities.
Proficient in Microsoft Excel, Word, and Powerpoint.
Strict attention to detail and a keen eye for examining contracts and agreements.
Strong analysis skills. Be able to research, digest, analyze, and interpret data in order to predict trends.
Consistency of language. This means that for any document you create for Finds, you must clearly define concepts and use them consistently throughout the document.
Simplicity. We defend ourselves best when we use simple language that laypersons outside the legal, tech, and travel industries can understand.
Flexibility. You should understand Finds' culture, style, and brand inside and out. As a team, each member should know each other's duties and should be and able to fulfill other responsibilities to help achieve our goals.
Bonus Qualifications
Proficient in Microsoft Excel, Word, and PowerPoint.
Multilingual (Asian languages [other than Tagalog] or European languages)
Knowledgeable of Apple iWork applications such as Pages and Keynote
Knowledgeable of Google for Work applications such as Google Drive, Google Sheets, Google Docs, and Google Slides.
Proficiency in Microsoft Access.
Jobs Summary
Tingkat Posisi
Kategori pekerjaan
Persyaratan tingkat pendidikan
Perekrut respon ke aplikasi

Selalu 
Alamat Kantor

100 C. Palanca, Legazpi Village, Makati, 1229 Metro Manila, Philippines
Industri

Consulting/Business Services
Lowongan

1 lowongan dibuka
Agar merasa aman saat melamar: carilah ikon verifikasi dan selalu lakukan riset terhadap Perusahaan yang Anda lamar. Hindari dan laporkan situasi dimana Perusahaan membutuhkan bayaran dalam proses rekrutmen mereka.
Tentang Penbrothers
Penbrothers opened its doors in December of 2014 in Manila with the hopes of connecting the world to the Philippines, and the Philippines to the world. Penbrothers was born from a need to meet a new demand and opportunity generated in the startup community, mainly, the co-working sector, with an innovative approach to remote working, offering manning and payroll solutions, beyond a shared working space. Over the last couple years, Penbrothers has successfully expanded into 3 offices and housing over 40 international and local startups, organizations, and entrepreneurs. This is the Penbrothers ecosystem and where companies use the space to grow, scale, and engage collectively. Penbrother clients has access to services such as talent management support for employment, payroll, and tax compliance, as well as manning services for the whole recruitment and onboarding process. Cost advantage is the principal value at Penbrothers. By understanding the challenges startups constantly face and the reasons to their failures, Penbrothers sought out an action to aid expanding organizations with talent management and manning services so that clients can concentrate on their business to the core.