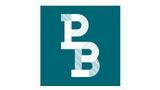 Business Development Executive
Deskripsi Pekerjaan
This position holds the primary responsibility of driving new customer acquisition and subsequent client management. The end goal is to identify and drive new customer acquisition. Driving new customers to embrace our cloud-based collaboration product, resulting in an increase in revenue for the company. The successful candidate will be responsible for building end-to-end relationships with new and existing customers, coordinating training and user adoption, the CLIQ product offering and Value Added Services such as Live Streaming, Recording and Managed Events. The main goal is to equip potential customers with the necessary skills, resources and confidence to effectively use our cloud-based collaboration platform, thus driving hitting revenue expectations.
Actively dialing out to prospective customers from a predefined target list.
Managing Existing customer relationships upon activation.
Achieving monthly sales targets and quota.
Up selling and cross selling services to existing users.
Conducting sales meetings and demonstrations with clients and uncovering opportunities of new revenue – both remotely and face-to-face.
Managing an accurate pipeline of business.
Actively prospecting clients to grow the revenue.
Providing solutions to clients requirements.
Presentation of solutions to clients and demonstration of product features.
Contacting existing users and potential decision makers via phone and via our audio, video and web collaboration platform.
Conducting high level of phone and video calls to customers and prospects.
Effectively handling client inquiries regarding their account and our products.
Creating and presenting client reports i.e. spending analysis, usage.
Required to meet monthly KPI targets.
Ability to earn commission based on achievement of KPI's.
Kualifikasi Minimum
Excellent written and verbal communication skills including articulate phone manner;
Good project management skills;
Excellent presentation skills;
Strong computer software knowledge- PowerPoint, SalesForce, Pipedrive etc;
Highly motivated to achieve to KPI targets and increase earning capacity;
Able to work autonomously;
Strong organizational skills;
Positive attitude;
Dedication to closing new business and delivering excellent customer service.
Jobs Summary
Tingkat Posisi
Kategori pekerjaan
Persyaratan tingkat pendidikan
Perekrut respon ke aplikasi

Selalu 
Alamat Kantor

100 C. Palanca, Legazpi Village, Makati, 1229 Metro Manila, Philippines
Industri

Consulting/Business Services
Lowongan

1 lowongan dibuka
Agar merasa aman saat melamar: carilah ikon verifikasi dan selalu lakukan riset terhadap Perusahaan yang Anda lamar. Hindari dan laporkan situasi dimana Perusahaan membutuhkan bayaran dalam proses rekrutmen mereka.
Tentang Penbrothers
Penbrothers opened its doors in December of 2014 in Manila with the hopes of connecting the world to the Philippines, and the Philippines to the world. Penbrothers was born from a need to meet a new demand and opportunity generated in the startup community, mainly, the co-working sector, with an innovative approach to remote working, offering manning and payroll solutions, beyond a shared working space. Over the last couple years, Penbrothers has successfully expanded into 3 offices and housing over 40 international and local startups, organizations, and entrepreneurs. This is the Penbrothers ecosystem and where companies use the space to grow, scale, and engage collectively. Penbrother clients has access to services such as talent management support for employment, payroll, and tax compliance, as well as manning services for the whole recruitment and onboarding process. Cost advantage is the principal value at Penbrothers. By understanding the challenges startups constantly face and the reasons to their failures, Penbrothers sought out an action to aid expanding organizations with talent management and manning services so that clients can concentrate on their business to the core.