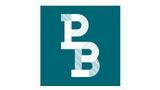 Junior Photo Editor
Deskripsi Pekerjaan
What We Do
Finds creates unique, local city guides our mobile app! We meticulously design journeys for travelers and locals in cities around the world. With help from experts all over the world, we integrate hidden gems and tourist attractions into our itineraries for an experience that is unique, personalized, and completely local.
Our Team
Join our growing team of creative problem solvers! We place a strong emphasis on the value you can bring to our team. We care about quality, and we look for team members who can help us achieve our targets and milestones. Our team is composed of independent, driven individuals who take the initiative to help the company grow.
Finds lets you set your own pace in an environment that heightens focus, creativity, and entrepreneurial spirit. We value structure and organization as much as creativity and innovation. We want to have the most efficient processes, and we always strive to improve the way we work together. This means remaining flexible, adaptable, and open to new ideas.
We're looking for team-players—someone who always keeps the team in mind and is willing to help out in any way they can. We want to work with people who represent our brand and make good impressions on the people we work with.
Junior Photo Editor
Propelling Finds forward.
Our goal is to inspire the users of the app to discover new cities through the places we recommend. Your job as a photo editor is to do justice to these recommendations by enticing them to visit these places through bright, vibrant, and naturally-colored images. Our photos should capture the essence and energy of the place and inspire wanderlust in our users.
Responsibilities
Edit RAW photos in Finds' style so they entice people to go.

Pay attention to how the photos will be viewed on a mobile device. Make sure it impacts the users visually.
Correct the colors so they are are bright, vibrant, and capture the nuances of natural coloring.
Balance the images using tools such as masking, tone curves, basic adjustment tools, graduated and radial filter, etc.

Ensure that we have photos for the recommended places.

Coordinate with photographers from different countries.
As you edit, you will learn what is required to take a beautiful image. We prefer to hire photographers that understand our branding, so show us that you know what makes a stunning image for our app. You might even have an opportunity to travel to different cities to take photos for Finds!
Image Sourcing.
When necessary, we need to be able to source pictures from foreign photographers and photography websites.
E-mail businesses to ask for their photos to be used in our platform.

Manage a city.

Keep track of the progress of photos, writeups, and itineraries for our recommended places in the city you are managing and oversee its completion.
Kualifikasi Minimum
Minimum
Skills in Adobe Lightro.
Well versed in technical & creative aspects of photography.
Willing and able to adapt to different editing styles.
At least short courses/seminar certifications related to photography and editing.
Good written and spoken English communication skills.
Bonus
Graduate of any creative course
Advanced skill in Adobe Lightroom
Experienced in digital photography
Skilled at Dodging, Burning, and Masking photographs
Other visual design skillsets that could contribute to the team (like Graphic Design, Typography, Videography, etc.)
Jobs Summary
Tingkat Posisi
Kategori pekerjaan
Persyaratan tingkat pendidikan
Perekrut respon ke aplikasi

Kadang-kadang 
Alamat Kantor

6th flr, OPL Bldg, 100 C Palanca St., Legaspi Village, Makati City, C. Palanca St., Legaspi Village, Makati, Metro Manila, Philippines
Industri

Consulting/Business Services
Lowongan

1 lowongan dibuka
Agar merasa aman saat melamar: carilah ikon verifikasi dan selalu lakukan riset terhadap Perusahaan yang Anda lamar. Hindari dan laporkan situasi dimana Perusahaan membutuhkan bayaran dalam proses rekrutmen mereka.
Tentang Penbrothers
Penbrothers opened its doors in December of 2014 in Manila with the hopes of connecting the world to the Philippines, and the Philippines to the world. Penbrothers was born from a need to meet a new demand and opportunity generated in the startup community, mainly, the co-working sector, with an innovative approach to remote working, offering manning and payroll solutions, beyond a shared working space. Over the last couple years, Penbrothers has successfully expanded into 3 offices and housing over 40 international and local startups, organizations, and entrepreneurs. This is the Penbrothers ecosystem and where companies use the space to grow, scale, and engage collectively. Penbrother clients has access to services such as talent management support for employment, payroll, and tax compliance, as well as manning services for the whole recruitment and onboarding process. Cost advantage is the principal value at Penbrothers. By understanding the challenges startups constantly face and the reasons to their failures, Penbrothers sought out an action to aid expanding organizations with talent management and manning services so that clients can concentrate on their business to the core.