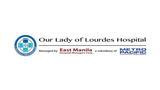 Assistant Accounting Manager
Lowongan dipasang 4 bulan yang lalu dan batas waktu lamaran adalah 28 Apr
Rekruter merekrut 2 bulan yang lalu
Deskripsi Pekerjaan
Supervise the general ledger group to ensure monthly and quarterly financial reporting deadlines are met.
Work with the CFO and Financial Reporting Specialist to ensure a clean and timely interim and year-end audit.
Support annual budget and forecasting activities.
Collaborate with the other department managers to support overall company goals and objectives.
Respond to inquiries from the CFO and other operation wide managers regarding financial results, special reporting requests and the like.
Support CFO with special projects and process improvements.
Monitor and analyze each department workflow to develop more efficient procedures and use of resources while maintaining a high level of accuracy.
Assist in development and implementation of system migration, new procedures, and features to enhance the workflow of the department.
Advise staff regarding the handling of non-routine reporting transactions.
Work with each direct report to establish goals and objectives for each year and monitor and advises on the progress to enhance the professional development of staff.
Kualifikasi Minimum
Accounting graduate;
Has extensive experience in the same field;
Strong analytical and planning skills;
Good communication and presentation skills;
Excellent problem-solving skills.
Jobs Summary
Tingkat Posisi
Kategori pekerjaan
Persyaratan tingkat pendidikan
Perekrut respon ke aplikasi

Sesekali 
Alamat Kantor

46 P. Sanchez St, Santa Mesa, Manila, Metro Manila, Philippines
Industri

Health and Medical
Lowongan

5 lowongan dibuka
Agar merasa aman saat melamar: carilah ikon verifikasi dan selalu lakukan riset terhadap Perusahaan yang Anda lamar. Hindari dan laporkan situasi dimana Perusahaan membutuhkan bayaran dalam proses rekrutmen mereka.
Tentang Our Lady of Lourdes Hospital
For 68 years, Our Lady of Lourdes Hospital Manila (OLLH) has been one of the country's top medical institutions. In 2010, the Servarum Spiritus Sancti (SSpS) entered into a 20-year lease with East Manila Hospital Managers Corp. (EMHMC), a subsidiary of Metro Pacific Investments Corp. Since then, EMHMC has achieved and expanded to becoming a tertiary hospital with 182-bed capacity, equipped with the latest medical technology, and the honor of being PhilHealth's Center of Excellence in Healthcare. In 2015, EMHMC's 5th Anniversary, OLLH – EMHMC simultaneously unveiled and launched its newest hospital wings and patient centers to cater to the needs of the growing number of patients. Specialized wings were built and redesigned for quick recovery with the hospital's new St. Martin Pediatric Wing, St. Jude Internal Medicine Wing, St. Therese Maternity Wing, St. Anthony Medical Wing, and St. Vincent Surgical Wing. The Hemodialysis Center was also launched with a 27-seater treatment facility, equipped with the most advanced technology, boasting the newest hemodialysis machines and on-line hemodiafiltration machines, operating with double-pass reverse osmosis, passing the standards of the Department of Health. While the Oncology and Hematology Unit were rebuilt to give its patients a more vibrant and cozier feel as they undergo treatments. As OLLH – EMHMC continues its journey to transformation, the patients and every family are assured to experience service excellence, promoting holistic healing across generations.