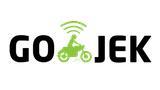 Head of Digital Marketing
Deskripsi Pekerjaan
Devising strategies to drive online traffic to website and mobile app.
Tracking conversion rates and making improvements to website and mobile app.
Developing and managing digital marketing campaigns
Utilising a range of techniques including paid search, SEO and PPC.
Managing online brand and product campaigns to raise brand awareness.
Improving the usability, design, content and conversion of the digital marketing activity
Responsibility for planning and budgetary control of all digital marketing operations
Evaluating customer research, market conditions and competitor data.
Review new technologies and keep the company at the forefront of developments in digital marketing.
Kualifikasi Minimum
Bachelor's degree with minimum 2 years experience in Digital Marketing
Experience managing PPC, SEO and Affiliate programmes.
Strong understanding of current online marketing concepts, strategy and best practice.
Experience in ecommerce, SEO, PPC, Email marketing, and social media.
Previous experience in a similar digital marketing role.
Strong analytical and planning skills;
Good communication and presentation skills;
Excellent problem-solving skills;
Jobs Summary
Tingkat Posisi
Kategori pekerjaan
Persyaratan tingkat pendidikan
Perekrut respon ke aplikasi

Sesekali 
Alamat Kantor

Jl. Kemang Selatan no 99B, Jakarta 12720, Indonesia, South Jakarta, Jakarta, Indonesia
Industri

IT and Software
Lowongan

1 lowongan dibuka
Situs
Agar merasa aman saat melamar: carilah ikon verifikasi dan selalu lakukan riset terhadap Perusahaan yang Anda lamar. Hindari dan laporkan situasi dimana Perusahaan membutuhkan bayaran dalam proses rekrutmen mereka.
Tentang GO-JEK
Founded in 2010, GO-JEK is a mobile technology company with a social mission: to unleash social impact through technology. Since the App Launch in January 2015, GO-JEK has been a one stop application for daily needs in Indonesia, revolutionizing solutions from transport, logistics and lifestyle services. With values of SPEED, INNOVATION and SOCIAL IMPACT, GO-JEK strives to always push the boundaries of innovation to bring a win-win solution to both its customers and providers. The services include GO-RIDE, GO-SEND, GO-FOOD, GO-MART, GO-BOX, GO-GLAM, GO-CLEAN, GO-MASSAGE, GO-BUSWAY, GO- TIX with many more to come. As a true local startup, GO-JEK's mobile application is now the number one online service booking app in Indonesia, with 13 million downloads as of March 2016, 10 line of services spread out in 10 cities in Indonesia. Proud to be Karya Anak Bangsa, we continue to strive to be a bar raising company. This is the place where we get to collaborate with A+ talent. This is where we experience tremendous growth and learning opportunity. This is where we nurture our fast-paced, dynamic and fun-filled culture.