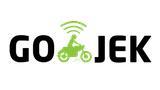 Product Manager
Lowongan dipasang 8 bulan yang lalu dan batas waktu lamaran adalah 30 Dec
Rekruter merekrut 38 menit yang lalu
Deskripsi Pekerjaan
Specify market requirements for current and future products by conducting market research supported by gathering inputs from customers and non-customers.
Plan the development of product within the teams such as building new features, current feature enhancement, and bugs fixing.
Manage the whole development teams including front end and back end developer, UI/UX designer, and quality assurance engineer through market requirements.
Understand technical architecture in your day-to-day interactions with developers and QA engineers.
Understand scrum and agile methodologies and applying the practice in day-to-day basis.
Kualifikasi Minimum
Bachelor's or Master's degree in engineering, economics, computer science, or others related areas.
Minimum 2 years experiences in product development/project management especially in technology areas or any related areas.
Advance knowledge in technology and business, as well as product development, strategic planning, and market research.
Strong communication and leadership skills.
Fluent in English both written and oral.
Possess good problem-solving skills & creative individual (thinks outside the box).
Strong analytical skills with the ability to collect, organize, and disseminate significant amounts of information with attention to detail and accuracy.
Jobs Summary
Tingkat Posisi
Kategori pekerjaan
Persyaratan tingkat pendidikan
Perekrut respon ke aplikasi

Kadang-kadang 
Alamat Kantor

South Jakarta, South Jakarta City, Jakarta, Indonesia
Industri

IT and Software
Lowongan

1 lowongan dibuka
Situs
Agar merasa aman saat melamar: carilah ikon verifikasi dan selalu lakukan riset terhadap Perusahaan yang Anda lamar. Hindari dan laporkan situasi dimana Perusahaan membutuhkan bayaran dalam proses rekrutmen mereka.
Tentang GO-JEK
Founded in 2010, GO-JEK is a mobile technology company with a social mission: to unleash social impact through technology. Since the App Launch in January 2015, GO-JEK has been a one stop application for daily needs in Indonesia, revolutionizing solutions from transport, logistics and lifestyle services. With values of SPEED, INNOVATION and SOCIAL IMPACT, GO-JEK strives to always push the boundaries of innovation to bring a win-win solution to both its customers and providers. The services include GO-RIDE, GO-SEND, GO-FOOD, GO-MART, GO-BOX, GO-GLAM, GO-CLEAN, GO-MASSAGE, GO-BUSWAY, GO- TIX with many more to come. As a true local startup, GO-JEK's mobile application is now the number one online service booking app in Indonesia, with 13 million downloads as of March 2016, 10 line of services spread out in 10 cities in Indonesia. Proud to be Karya Anak Bangsa, we continue to strive to be a bar raising company. This is the place where we get to collaborate with A+ talent. This is where we experience tremendous growth and learning opportunity. This is where we nurture our fast-paced, dynamic and fun-filled culture.