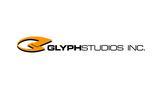 Software Developer
Lowongan dipasang 6 bulan yang lalu dan batas waktu lamaran adalah 26 Aug
Rekruter merekrut sebulan yang lalu
Deskripsi Pekerjaan
As a Developer you will:
Be part of a team responsible for creating SMS and voice-based mobile services for a base of several million subscribers.
Develop and debug new programs for assigned projects, including necessary records and desired output.
Develop new programs and proof the program to develop needed changes to assure production of a quality product.
Document code consistently throughout the development process by listing a description of the program, special instructions, and any changes made in database tables on procedural, modular, and database level.
Kualifikasi Minimum
A year of Node.js + Express, PHP, and MySQL backend experience.
Experience in test automation and test-driven development.
Experience with AWS/EC2, or other cloud services.
Experience working with IVR applications using Asterisk.
Proficient in creating Web based APIs.
Strong in NoSQL datasources particularly MongoDB.
Object-oriented application building experience in a professional Agile/Scrum environment.
Thorough understanding of relational databases such as MySQL or similar technologies.
Excellent coding skill in PHP and Node.js + Express.
Proficiency in Linux environment.
Knowledge working closely with git and containerise apps using Docker.
Excellent communication skills and being able to work independently or in a full team.
Tunjangan dan lain-lain
Lain-Lain
Take pride in developing cool, awesome telecommunications services that provide value to millions of Smart, Globe, and Sun subscribers.
Learn and improve yourself in a variety of popular technologies: Linux, Apache, MySQL, PHP, Git, Asterisk, etc.
Sharpen your programming fundamentals as you work with us in developing a truly lean, productive, agile development team.
Have a 1 day work at home policy.
Have a special benefit package.
Keahlian yang diperlukan
CakePHP
BASH
PHP
Node.js
Python
Jurusan yang Diminati
Information Technology
Computer Science
Computer Engineering
Electronics & Communications Engineering
Jobs Summary
Tingkat Posisi
Kategori pekerjaan
Persyaratan tingkat pendidikan
Perekrut respon ke aplikasi

Kadang-kadang 
Alamat Kantor

Ruby Rd, San Antonio, Pasig, Metro Manila, Philippines
Agar merasa aman saat melamar: carilah ikon verifikasi dan selalu lakukan riset terhadap Perusahaan yang Anda lamar. Hindari dan laporkan situasi dimana Perusahaan membutuhkan bayaran dalam proses rekrutmen mereka.
Tentang GlyphStudios, Inc.
GlyphStudios is one of the largest mobile services and content providers in the Philippines. The company is recognized for its competency in developing voice value-added voice services. Since its incorporation in 2006, the company has created and launched unique mobile services for all three major carriers in the country: Smart Communications, Globe Telecom and Sun Cellular.