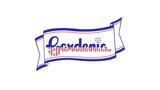 Programmer
Lowongan dipasang 10 bulan yang lalu dan batas waktu lamaran adalah 3 Oct
Rekruter merekrut 5 jam yang lalu
Deskripsi Pekerjaan
Responsible for business and systems analysis in various functional areas.
Responsible for web development, creating and maintenance of systems.
Write programs in a variety of computer languages, such as C++ and Java.
Update and expand existing programs.
Debug programs by testing for and fixing errors.
Kualifikasi Minimum
Graduate of BS Compter Science or Computer Engineering or any related course;
With 2-4 years of working experience in managing software development projects;
Skilled in business and systems analysis in various functional areas;
Knowledge of SQL database particularly MS SQL Server;
In-depth knowledge of various programming platforms such as Net, VB;
Strong analytical and planning skills;
Good communication and presentation skills;
Excellent problem-solving skills.
Jobs Summary
Tingkat Posisi
Kategori pekerjaan
Persyaratan tingkat pendidikan
Perekrut respon ke aplikasi

Kadang-kadang 
Alamat Kantor

Laguna International Industrial Park (LIIP), Mamplasan, Biñan, CALABARZON, Philippines
Industri

Food Production
Lowongan

1 lowongan dibuka
Agar merasa aman saat melamar: carilah ikon verifikasi dan selalu lakukan riset terhadap Perusahaan yang Anda lamar. Hindari dan laporkan situasi dimana Perusahaan membutuhkan bayaran dalam proses rekrutmen mereka.
Tentang Gardenia Bakeries Phils., Inc.
It is a multi-national company with operations in Singapore, Malaysia, Thailand and other countries in Asia. Gardenia Phils. began its operations in 1998 with a state-of-the-art bread factory rated as one of the most modern large-scale bread manufacturing facilities in the country.