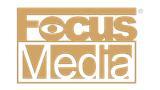 Acquisition Associate
Deskripsi Pekerjaan
Performs all the administrative tasks of the Site Acquisition Unit.
Handles required communication with the building owners, administrators and property managers.
Coordinates with other department with regards to documentation, installation and maintenance.
Assists the immediate superior in following up proposals and other contracts for renewal.
Updates the monitoring status of the ongoing site acquisition.
Assists the Acquisition Unit on filing of forms and slips and other permits needed for both external and internal purposes.
Participates in the department activities.
Kualifikasi Minimum
Education/ Certification: Male/Female, Bachelor's or College Degree in any business related course.
Required Knowledge: Preferably with basic knowledge in media and advertising agency. Adept on Microsoft applications. Willing to do field work.
Experience Required: At least 1 year working experience in the same field.
Functional Competencies: With good communication skills with clients and building owners and administration.
Behavioral Competencies: Good moral character, team player, and hardworking. Have the sense of urgency and can do multi-tasks.
Tunjangan dan lain-lain
 Flexitime
 Paid Holidays
 Paid Vacation Leave
 Paid Sick Leave
 Paid Bereavement/Family Leave
 Maternity & Paternity Leave
 Single Parent Leave
 Medical / Health Insurance
 Transportation Allowances
Jobs Summary
Tingkat Posisi
Kategori pekerjaan
Persyaratan tingkat pendidikan
Perekrut respon ke aplikasi

Kadang-kadang 
Alamat Kantor

Unit 151-152 15th Flr. The Columbia Tower, Ortigas Avenue, Mandaluyong, Metro Manila, Philippines
Industri

Marketing / Advertising / Sales
Lowongan

1 lowongan dibuka
Agar merasa aman saat melamar: carilah ikon verifikasi dan selalu lakukan riset terhadap Perusahaan yang Anda lamar. Hindari dan laporkan situasi dimana Perusahaan membutuhkan bayaran dalam proses rekrutmen mereka.
Tentang FocusMedia Audiovisuals Inc.
FOCUSMEDIA AUDIOVISUALS INC. was established in the Philippines in 2005 to duplicate the success of several Focus Media international networks around the world. Equipped with the resources, management know-how and track record, it has created the largest digital out-of-home audiovisual network in the Philippines.