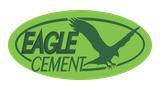 Logistics Assistant (Transshipment Auditor)
San Ildefonso, Philippines
Lowongan dipasang 10 bulan yang lalu dan batas waktu lamaran adalah 13 Dec
Rekruter merekrut 3 hari yang lalu
Deskripsi Pekerjaan
Responsible for addressing customer orders and customer invoices .
Ensure that warehouse has sales order in place before carrier arrives to collect.
Prepare delivery documents for the driver transporting the order.
In charge also for maintaining truckload driver packets for all documentation and coordinates distribution of cement via pick up by drivers or delivery.
Perform various office clerical duties as related to truck packets, stock labels, truck information, load verification, etc.
Kualifikasi Minimum
With hands-on experience in Logistics/Supply Chain/Warehouse.
Candidate must possess at least a Bachelor's/College Degree , Engineering (Computer/Telecommunication), Computer Science/Information Technology, Business Studies/Administration/Management, Logistic/Transportation or equivalent.
At least 1 year work experience is preferred.
Demonstrates proficiency in Microsoft Office pariculary in Excel
Knowledge in SAP (MM/SD Module) application is an advantage
Must be trustworthy and very keen on details
Applicants must be willing to work in Bulacan.
Jobs Summary
Tingkat Posisi
Kategori pekerjaan
Persyaratan tingkat pendidikan
Perekrut respon ke aplikasi

Kadang-kadang 
Alamat Kantor

153 EDSA Barangay Wack Wack, Mandaluyong City, Akle, San Ildefonso, Bulacan, San Ildefonso, Central Luzon, Philippines
Industri

Manufacturing/Production
Lowongan

5 lowongan dibuka
Agar merasa aman saat melamar: carilah ikon verifikasi dan selalu lakukan riset terhadap Perusahaan yang Anda lamar. Hindari dan laporkan situasi dimana Perusahaan membutuhkan bayaran dalam proses rekrutmen mereka.
Tentang Eagle Cement Corporation
Eagle Cement Corporation (ECC) is a 100% Filipino owned company, engaged in manufacturing and distribution of cement under the brands: Eagle Cement Advance and Eagle Cement Strongcem. The company is born out of the vision and passion of its Chairman, Mr. Ramon S. Ang, who personally designed the plant and supervised its construction. Eagle Cement Corporation holds office at 153 Bgy. Wack Wack, EDSA Mandaluyong City, and its plant facility are located in Bgy. Akle, San Ildefonso, Bulacan. Our vision is to be a global leader in the building materials industry and to improve people's quality of life through our products. We will achieve this by being the most efficient, flexible and innovative company in the local scene. We have succeeded in expanding our production capacity twice over in just a few short years after opening in 2010. We have an ongoing commitment to sustainable development and growing company profit in order to maintain these 4 objectives: Create better value for our customers through frugal innovation to make us the ideal business partner. To continue to serve our local communities To meet the highest standards in the responsible use of our natural resources To empower the lives of our family of employees. If you love solving problems, thrive in a collaborative high performance environment, then join us and help us build a sustainable world!