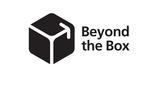 HR Manager
Lowongan dipasang 9 bulan yang lalu dan batas waktu lamaran adalah 14 Aug
Rekruter merekrut sebulan yang lalu
Deskripsi Pekerjaan
Develops and administers various human resources plans and procedures for all company personnel.
Plans, organizes and controls all activities of the department. Participates in developing department goals, objectives and systems.
Implements and annually updates compensation program; rewrites job descriptions as necessary; conducts annual salary surveys and develops merit pool (salary budget); analyzes compensation; monitors the performance evaluation program and revises as necessary.
Develops, recommends and implements personnel policies and procedures; prepares and maintains handbook on policies and procedures; performs benefits administration to include claims resolution, change reporting, approving invoices for payment, annual re-evaluation of policies for cost-effectiveness, information activities program and cash flow.
Develops and maintains affirmative action program; files EEO-1 annually; maintains other records, reports and logs to conform to EEO regulations.
Conducts recruitment effort for all exempt and nonexempt personnel, students and temporary employees; conducts new-employee orientations; monitors career-pathing program, employee relations counseling, outplacement counseling and exit interviewing; writes and places advertisements.
Establishes and maintains department records and reports. Participates in administrative staff meetings and attends other meetings, such as seminars. Maintains company organization charts and employee directory.
Evaluates reports, decisions and results of department in relation to established goals. Recommends new approaches, policies and procedures to effect continual improvements in efficiency of department and services performed.
Kualifikasi Minimum
Atleast 5yrs and above experience in HR related task
Handled people for atleast 2yrs
Jurusan yang Diminati
Human Resources
Business Management
Jobs Summary
Tingkat Posisi
Kategori pekerjaan
Persyaratan tingkat pendidikan
Perekrut respon ke aplikasi

Sesekali 
Alamat Kantor

#56 Mayor Ignacio Santos Diaz St., San Martin De Porres Cubao Quezon City, Quezon City, Metro Manila, Philippines
Industri

Retail Industry
Lowongan

1 lowongan dibuka
Agar merasa aman saat melamar: carilah ikon verifikasi dan selalu lakukan riset terhadap Perusahaan yang Anda lamar. Hindari dan laporkan situasi dimana Perusahaan membutuhkan bayaran dalam proses rekrutmen mereka.
Tentang THINKBEYOND INC.
We don't just sell brands — we build them. The products we distribute get the best visibility in the Philippine market, thanks to our monthly media launches and investments in in-house and outsourced PR agencies. In four years, we were able to spread out 13 Apple Premium Retail Stores across Metro Manila and that is Beyond the Box, the fastest growing Apple Premium Reseller in the Philippines. As one of the biggest, most prominent brands in the world, Apple does not work with just anyone. We've managed to secure a partnership with them, and carrying their products in our stores is our badge of honor. Our retail stores are available in the following locations; Century City Mall, Eton Centris Walk, Fairview Terraces, Forbes Town, Lucky Chinatown Mall, Market Market, Newport Mall, One Rockwell, Robinsons Galleria, Robinsons Place Mall, Veranza Mall, Vista Place, and VMall. Part of being Beyond the Box is going beyond expectations. We're not the biggest, but we're the most dedicated and hard-working Apple Premium Reseller. We make sure that we always over-deliver in making customers happy and building relationships with our partners.