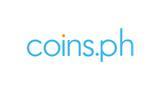 Social Media Manager
Lowongan dipasang 5 bulan yang lalu dan batas waktu lamaran adalah 11 Aug
Rekruter merekrut 2 hari yang lalu
Deskripsi Pekerjaan
Create a strategic social media campaigns and content that aligns with Coins.ph's vision and is informed by national/local business needs, culture, trends and social platforms.
Create, curate, and manage Coins.ph-branded content and stories that are differentiated and compelling - stories that break through the clutter, build an emotional connection to the audience, and encourages them to take action
Design, create and manage campaigns to acquire, activate and retain engaged users within and beyond our existing market.
Continuously measure the quality of campaigns / engagement efforts by capturing and analyzing the appropriate social data / metrics and insights, and then acting on that information.
Become an advocate for the Company in Social Media spaces, engaging in dialogues and answering questions where appropriate.
Build and maintain relationships with local communities of users across the country.
Develop strategies to accelerate and scale our community efforts to drive user education and engagement with the Coins.ph brand
Organize and execute events for our existing and potential users and in-person marketing events.
Kualifikasi Minimum
Graduated witha degree in Communications, Marketing, Advertising, Business Management, Public Relations, or equivalent
At least 2-3 years experience managing a brand's social media (in house or via agency)
Displays in-depth knowledge and understanding of Social Media platforms, their respective participants (Facebook, Twitter, YouTube, Instagram, etc.) and how each platform can be deployed in different scenarios.
Is metrics-driven and adept at using social analytics tools to adjust and optimize campaigns for a variety of objectives
Is detail-oriented and possesses excellent writing, editing (photo/video/text), presentation and communication skills
Experienced with ad, copy and creative testing and optimization
Knowledge of online marketing and good understanding of major marketing channels
Positive attitude, detail and customer oriented with good multi-tasking and organizational ability
Demonstrates winning Social Customer Service techniques. Possesses great ability to identify potential negative or crisis situation and apply conflict resolution principles to mitigate issues.
Fluent in English and Filipino
Is a self-starter and has the ability to adapt and thrive in a fast-paced, dynamic startup environment.
Demonstrable successes working with and creating engagement programs for communities online and/or offline.
Experience in event management and/or organization.
Interest in and skill with public speaking and in-person training.
Jobs Summary
Tingkat Posisi
Kategori pekerjaan
Persyaratan tingkat pendidikan
Perekrut respon ke aplikasi

Kadang-kadang 
Alamat Kantor

12F Centerpoint Bldg. Garnet Road cor Julia Vargas, Ortigas Center, Pasig City, Pasig, National Capital Region (Metro Manila), Philippines
Industri

Information Technology / IT
Lowongan

1 lowongan dibuka
Situs
Agar merasa aman saat melamar: carilah ikon verifikasi dan selalu lakukan riset terhadap Perusahaan yang Anda lamar. Hindari dan laporkan situasi dimana Perusahaan membutuhkan bayaran dalam proses rekrutmen mereka.
Tentang Coins.ph
At Coins.ph, we give people the freedom to use their money the way they want. Over half of the population in South East Asia is un-served by traditional banks and left to transact in cash leaving them exposed to high remittance fees, high interest loans, and unable to save, invest, or build credit. We believe that everyone deserves access to financial services regardless of having a bank account or credit card. Coins.ph uses digital currency and mobile phones to increase accessibility and reduce the cost of driving financial services to customers - bridging the gap between the banks and the unbanked. We are going changing the landscape of financial inclusion in Southeast Asia