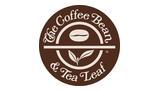 Utility Cleaner
Lowongan dipasang 5 bulan yang lalu dan batas waktu lamaran adalah 14 Dec
Rekruter merekrut 5 hari yang lalu
Deskripsi Pekerjaan
The Utility Cleaner is in charge of the overall cleanliness of the store. His tasks include, but are not limited to, bussing out tables, cleaning glass window panes, and washing dishes. He is also expected to answer guests' queries and address their concerns.
Kualifikasi Minimum
Preferrably MALE applicants
Hardworking and able to multi-task
Good communication and interpersonal skills
This position will require frequent standing and use of hands
Kemampuan yang dibutuhkan
Jobs Summary
Tingkat Posisi
Kategori pekerjaan
Persyaratan tingkat pendidikan
Perekrut respon ke aplikasi

Kadang-kadang 
Alamat Kantor

4, 108 Eulogio Rodriguez Jr. Ave, Bagumbayan, Quezon City, Metro Manila, Philippines
Agar merasa aman saat melamar: carilah ikon verifikasi dan selalu lakukan riset terhadap Perusahaan yang Anda lamar. Hindari dan laporkan situasi dimana Perusahaan membutuhkan bayaran dalam proses rekrutmen mereka.
Tentang The Coffee Bean and Tea Leaf Philippines
The Coffee Bean & Tea Leaf® is one of the fastest-growing and loved coffee chains in the Philippines. What makes us different is our commitment to the finest coffees and teas. We only use the top 1% of Arabica coffee beans and only the top 2 leaves and a bud in our teas. That's why everyone agrees that we have the best tasting drinks.