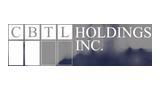 Store Manager (Cebu)
Unit 1103, 11th Floor, Chinabank Center, Samar Loop corner Panay Road, Cebu Business Park, Mabolo, Cebu City, Cebu City, Central Visayas, Philippines

 · 
Penuh waktu
Unit 1103, 11th Floor, Chinabank Center, Samar Loop corner Panay Road, Cebu Business Park, Mabolo, Cebu City, Cebu City, Central Visayas, Philippines
Lowongan dipasang 3 bulan yang lalu dan batas waktu lamaran adalah 14 Dec
Rekruter merekrut 4 hari yang lalu
Deskripsi Pekerjaan
Store Managers create the tone and personality of the store by being an advocate of training, customer service, product knowledge and education, encouraging safe work practices, and a demonstrated commitment to our Guiding Principles. The Store Manager is responsible for leading all Team Members in the efficient and profitable operation of the store to which he/she is assigned.
Kualifikasi Minimum
At least 3 years retail management experience required

Basic computer skills required

Must be able to work overtime, including weekends, evenings and special events as needed

Effectively communicates with the team

This position will require frequent standing and use of hands

Regularly required to handle food, hot beverages, and work with sharp objects

Excellent verbal and written skills

Must be able to focus on distant and close-range projects

Excellent leadership skills

Willing to be assigned in: Chong Hua Hospital, SM Sea Side, Cebu Cyberzone
Tunjangan dan lain-lain
 Paid Vacation Leave
 Paid Sick Leave
 Medical / Health Insurance
 Employee Discounts
 Free Lunch or Snacks
Lain-Lain
HMO
12 - 15 VL*
12 - 15 SL*
Manager's Meal
*convertible to cash
Kemampuan yang dibutuhkan
Organizing and Planning
Relationship Management
Performance Management and Coaching
Problem Sensitivity
Judgement and Decision Making
Total Quality Management
Jurusan yang Diminati
Hospitality Management
Hospitality Management [Hotel & Restaurant Management]
Jobs Summary
Tingkat Posisi
Kategori pekerjaan
Persyaratan tingkat pendidikan
Perekrut respon ke aplikasi

Kadang-kadang 
Alamat Kantor

Unit 1103, 11th Floor, Chinabank Center, Samar Loop corner Panay Road, Cebu Business Park, Mabolo, Cebu City, Cebu City, Central Visayas, Philippines
Agar merasa aman saat melamar: carilah ikon verifikasi dan selalu lakukan riset terhadap Perusahaan yang Anda lamar. Hindari dan laporkan situasi dimana Perusahaan membutuhkan bayaran dalam proses rekrutmen mereka.
Tentang CBTL Holdings Inc.
CBTL Holdings is a diverse group committed to bringing Trust and Delight throughout all our businesses.