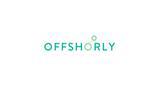 Senior Front End Web Developer
Quezon City, Philippines

 · 
30,000.00

- 80,000.00

PHP

/ month

 · 
Penuh waktu
Quezon City, Philippines

30,000.00

- 80,000.00

PHP

/ month
Lowongan dipasang 3 bulan yang lalu dan batas waktu lamaran adalah 13 Dec
Rekruter merekrut 5 hari yang lalu
Deskripsi Pekerjaan
SENIOR / MID LEVEL FRONT END / WORDPRESS DEVELOPER
Coapperative is looking for a Front End Developer for an environment including Wordpress.
Gain the opportunity of joining small dynamic digital agency specialising in CMS and mobile apps.
As a Front End Developer, you will be responsible for designing, developing and maintaining websites and backend integrations in a mainly WordPress environment.
Knowledge of and experience with PHP, Foundation/Bootstrap Frameworks, API integration and SASS are important.
Responsibilities:
Ability to test, debug, deploy applications in development and production-class environments.
Work with English speaking creative design teams to turn designs into a working reality maintaining brand consistency.
Isolate existing weaknesses in code base and optimize based on industry best practices
Work on the development, testing and documentation of new client sites
Assist clients with WordPress-related technical and usage problems
Code and implement WordPress sites from Photoshop layout through HTML/CSS/Javascript to a custom theme, functions, and plug-ins
Strong WordPress developer with experience building themes and plug-ins
In depth understanding of PHP, HTML/CSS, JavaScript/JQuery
Experience developing responsive websites (Bootstrap/ Foundation)
Expertise in translating designs with a good understanding of usability and appreciation for good user experience
Perform other job related duties as assigned.
Kualifikasi Minimum
SENIOR / MID LEVEL FRONT END DEVELOPER

At least 3-4 years of working experience developing in PHP/HTML5/CSS3/Bootstrap,
Required skill(s): PHP, CSS3, HTML5, Bootstrap / Foundation, Wordpress, JavaScript / JQuery
Extensive API integration skills: Payment gateways, WooCommerce API
Desired skills: Twig / Timber
Excellent English communication skills both written and verbal
Strong understanding of coding standards, website optimization techniques, SEO fundamentals and server side environments.
Strong interest in technology and in particular developments in the above areas mentioned.
Tunjangan dan lain-lain
 Paid Holidays
 Paid Vacation Leave
 Medical / Health Insurance
 Performance Bonus
 Recruitment / Signing Bonus
Jobs Summary
Tingkat Posisi
Kategori pekerjaan
Persyaratan tingkat pendidikan
Perekrut respon ke aplikasi

Seringkali 
Alamat Kantor

CyberOne, Eastwood, Quezon City, Metro Manila, Philippines
Industri

Computer Software / Engineering
Situs
Agar merasa aman saat melamar: carilah ikon verifikasi dan selalu lakukan riset terhadap Perusahaan yang Anda lamar. Hindari dan laporkan situasi dimana Perusahaan membutuhkan bayaran dalam proses rekrutmen mereka.
Tentang Offshorly.com
We are a Mobile First Digital Agency working predominantly for UK based clients. We work with the latest technologies (MEAN.js, standalone angular, HTML5, native mobile applications) as well as more traditional ones. We are new, socially conscious and expanding rapidly.