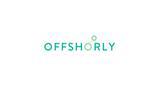 Junior WordPress Developer
Quezon, Philippines

 · 
20.00

- 40.00

PHP

/ month

 · 
Penuh waktu
Quezon, Philippines

20.00

- 40.00

PHP

/ month
Lowongan dipasang 3 bulan yang lalu dan batas waktu lamaran adalah 9 Dec
Rekruter merekrut 4 hari yang lalu
Deskripsi Pekerjaan
Sourcefit Philippines is Looking for a Junior WordPress Developer. Gain a unique opportunity to join a fast growing technical team developing responsive and interactive Wordpress and wooCommerce sites for a number of US and UK based clients.
For the right candidate, this will be an opportunity down the road to lead a team of similar developers.
The work will be for a number of different clients so the experience you will be getting will be challenging, interesting, and it will vary.
You must be able to manage your own time, support the management teams, document your code and work to deadlines.
In addition, you will be able to follow specifications (usually wireframes) and work with designers to integrate digital look and feel. Finally you will be required to test and work with QA teams to fix bugs and make web applications ready for production.
Utilize WordPress in developing/customizing plug-ins and themes.
Extending plug-ins to tailor fit the needs of the client.
Work with Project Manager to get a clearer feel of the WordPress sites to be developed.
Responsible for end to end delivery and ongoing development in a XAMPP, LAMP environment.
Partner up with Design team in delivering websites.
Kualifikasi Minimum
Experience in/with:

WordPress Development
HTML/5, CSS/3 & JavaScript (JQuery)
PHP Development
LAMP or XAMPP environment
developing responsive websites (Bootstrap)
Shopping carts (WooCommerce)
Payment Gateways, PayPal, bank integrations

Extensive knowledge of Current WordPress Plug-ins;
Good command of spoken and written English;
Can work with minimum supervision;
Team Player;
Can work in a fast-paced environment;
Patient, hardworking, and trustworthy;
Willing to work long hours and extra days if needed;
A portfolio that showcase your experience and skills.
Nice to have:
Web Service Integration through REST, SOAP;
Developing Plug-in from scratch;
Design Experience.
Tunjangan dan lain-lain
Lain-Lain
WHAT'S IN IT FOR YOU?
 Flexible schedule (You can come in anytime between 9 AM and 11 AM)
 Work From Home Option (Once or twice a week)
 HMO on Day 1
 Annual Appraisal with salary review based on performance
 We encourage our employees to open up idea's that you find interesting and we can look at funding them
 We have a sophisticated buddy system to help people learn new technology
 Monthly team Building
 Free food Once a week
 We always explore on New technology to use in our projects (you will never be out dated)
 We like open source and we contribute to the open source github community
Jobs Summary
Tingkat Posisi
Kategori pekerjaan
Persyaratan tingkat pendidikan
Perekrut respon ke aplikasi

Sesekali 
Alamat Kantor

CyberOne, Eastwood, Quezon, Metro Manila, Philippines
Industri

Computer Software / Engineering
Situs
Agar merasa aman saat melamar: carilah ikon verifikasi dan selalu lakukan riset terhadap Perusahaan yang Anda lamar. Hindari dan laporkan situasi dimana Perusahaan membutuhkan bayaran dalam proses rekrutmen mereka.
Tentang Offshorly.com
We are a Mobile First Digital Agency working predominantly for UK based clients. We work with the latest technologies (MEAN.js, standalone angular, HTML5, native mobile applications) as well as more traditional ones. We are new, socially conscious and expanding rapidly.