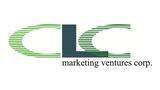 Cost Analyst
Deskripsi Pekerjaan
Produce research on an orientation towards, trends in designs, machines and production processes.
Execute the plans based on the agreed timelines, allotted budget, and resources.
Produce individual components, assemble prototypes, review tolerances and make recommendations on areas of improvement.
Consult and communicate with Industrial Designers on project goals and idea generation.
Review 3D solid model and/or engineering drawings for a feasibility of prototyping.
Review tolerances of mating parts and provides feedback to Engineers and designers for areas of improvements, manufacturability, cost reduction, ease of assembly, etc.
Serve as the custodian of all R and D files.
Kualifikasi Minimum
University graduate or Certificate holder in Auto CAD and 3D Max.
Preferably an Industrial Engineering graduate.
Minimum of 2 years as CAD Operator/3D Renderer in a furniture company.
High proficiency in AutoCAD, Adobe Photoshop, sketch up, 3D max and other 3D rendering software.
Strong familiarity with product standards.
Jobs Summary
Tingkat Posisi
Kategori pekerjaan
Persyaratan tingkat pendidikan
Perekrut respon ke aplikasi

Seringkali 
Alamat Kantor

CLC Marketing Ventures, Inc, 114 - 116 Sauyo Road Novaliches, Q.C. (near Mindanao Avenue), Quezon City, Metro Manila, Philippines
Industri

Manufacturing and Production
Lowongan

1 lowongan dibuka
Situs
Agar merasa aman saat melamar: carilah ikon verifikasi dan selalu lakukan riset terhadap Perusahaan yang Anda lamar. Hindari dan laporkan situasi dimana Perusahaan membutuhkan bayaran dalam proses rekrutmen mereka.
Tentang CLC MARKETING VENTURES, CORPORATION
CLC Marketing Ventures, Corporation is one of the leading metal based furniture business and markets a wide variety of furniture products related to home and office interior architecture, hotel-restaurant indoor and outdoor furnishings, and children's furniture all over the Philippines. Likewise, CLCMV exclusively distributes in the country first-class home and office furniture lines and excellent furniture for infants imported from the best markets in China, Taiwan, Malaysia, Thailand, and Turkey. Over the years, CLCMV is able to expand its operations locally and abroad. In its more than 30 years of doing business, CLCMV prides itself for being one of the few local manufacturers able to penetrate the upscale Asian markets, particularly Japan. The company, through its customer-driven culture and market segment-focused approach, aims to maintain its niche as a preferred provider of high-quality, affordable furniture products