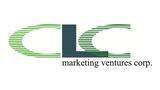 Sales Manager
Lowongan dipasang sebulan yang lalu dan batas waktu lamaran adalah 29 Jun
Rekruter merekrut sejam yang lalu
Deskripsi Pekerjaan
SALES PERFORMANCE and SELLING FUNCTION
Ensure attainment of approved sales target for the year.
Check and endorse all POs/OS for final approval.
Check all quotations/designs to ensure correctness of product specifications and assortments.
Visit and evaluates all clients to further develop sales.
Ensure promotion of company through public relations.
Build strong client base.
Build positivei image of the company and its products.
Oversee accounts after sales service.
Check installation and deliveries.
Follow up pending projects and quotations.
Check and report competitors' activities and pricing.
SALES ACTIVITIES
Oversee sales activities of account executive.
Assist account executives in planning sales coverage for the week.
Visit potential clients with Account Executive for proper product presentation and sales negotiation.
Check and review actual field sales coverage with approval of reimbursements of expenses of the account executive.
Monitor price and discounting granted by AE to clients and check products offered to clients as per layout.
Conduct regular weekly meetings to review sales operation and plan for the following week.
ADMINISTRATIVE
Check and file daily sales itinerary and daily actual daily sales reports.
Monitor and update weekly quotation reports.
Ensure timeliness of reports of account executive (itinerary results layout, lost sales,product presentation).
Monitor all closed accounts and potential accounts through the project monitoring reports.
Follow up collection of outstanding accounts receivables.
Monitor sales backlogs to clients, service and demo units as wells as accounts receivables.
Monitor and evaluate lost accounts and new accounts for the month and prepares monthly sales forecast running 3 months.
SPECIAL PROJECTS
Prepare business plan for the year,
Plan saturation drive for business centers and polan sales coverage.
Analyze new player in the industry and report competitors.
Kualifikasi Minimum
Graduate of BS Architecture, Industrial Design, or any business course.
Corporate sales experience in an office systems or any related function.
With bankable sales experience of at least 5 years.
Convincing and good negotiation skills.
Excellent communication skills.
Ability to train and lead his team in attaining sales targets.
Purpose driven, dynamic, and a self starter.
Motivated and results oriented person.
Highly organized, punctual, and with keen eye for details.
Honest and dedicated to work as well as a team player.
Has good moral character, hardworking, and willing to travel.
Jobs Summary
Tingkat Posisi
Kategori pekerjaan
Persyaratan tingkat pendidikan
Perekrut respon ke aplikasi

Kadang-kadang 
Alamat Kantor

Don Julio Gregorio, Sauyo Road, Nova Quezon city, 1116 Metro Manila, Philippines
Industri

Manufacturing and Production
Lowongan

1 lowongan dibuka
Situs
Agar merasa aman saat melamar: carilah ikon verifikasi dan selalu lakukan riset terhadap Perusahaan yang Anda lamar. Hindari dan laporkan situasi dimana Perusahaan membutuhkan bayaran dalam proses rekrutmen mereka.
Tentang CLC MARKETING VENTURES, CORPORATION
CLC Marketing Ventures, Corporation is one of the leading metal based furniture business and markets a wide variety of furniture products related to home and office interior architecture, hotel-restaurant indoor and outdoor furnishings, and children's furniture all over the Philippines. Likewise, CLCMV exclusively distributes in the country first-class home and office furniture lines and excellent furniture for infants imported from the best markets in China, Taiwan, Malaysia, Thailand, and Turkey. Over the years, CLCMV is able to expand its operations locally and abroad. In its more than 30 years of doing business, CLCMV prides itself for being one of the few local manufacturers able to penetrate the upscale Asian markets, particularly Japan. The company, through its customer-driven culture and market segment-focused approach, aims to maintain its niche as a preferred provider of high-quality, affordable furniture products