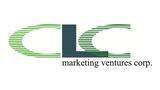 Visual Merchandiser
CLC Marketing Ventures, Inc, 114 - 116 Sauyo Road Novaliches, Q.C. (near Mindanao Avenue), Quezon City, Metro Manila, Philippines

 · 
Penuh waktu
CLC Marketing Ventures, Inc, 114 - 116 Sauyo Road Novaliches, Q.C. (near Mindanao Avenue), Quezon City, Metro Manila, Philippines
Deskripsi Pekerjaan
Prepares and proposes display arrangement of store, showroom and any activity area of Commercial Sales;
Proposes possible accessories and other marketing collaterals that will complement a particular display areas;
Prepares total cost estimate of a particula project and justifies the necessity of it;
Prepares all documents required to purchase and execute a particular project or Job Order;
Conducts ocular inspection of soon- to - open, new and exiting stores including showrooms of other furniture sellers;
Ensures that store/showroom display are up-to-date and all necessary marketin collaterals are available;
Coordinates with Sales Team and Brand Management Group to ensure that store/showroom display remains consistent with the companyand its custormers' direction;
Prepares and submits Marketing Expense Report of all accomplished projects and job orders;
Maintains and manages an image library/achive of all the proposed and approved ad designs;
Performs other tasks related to visual merchandising or Marketing Communications Group's task, whether connected as Commercial Salees or not, as directed by the PMMD or Commercial Sales Division Head.
Kualifikasi Minimum
Male or Female, at least 25 years of age, graduate of Interior Design or other related allied courses;
Willing to work in Sauyo, Novaliches Quezon City (near Mindanao Avenue)
Possesses a strong analytical and planning skills;
Has good communication and presentation skills;
Is a team player and results oriented person
Can work well with minimum supervision;
Tunjangan dan lain-lain
Lain-Lain
Benefits and perks will be discussed during the job offer
Kemampuan yang dibutuhkan
Advertisement Design
Creative Thinking
Sales and Marketing Knowledge
Product Management
Jobs Summary
Tingkat Posisi
Kategori pekerjaan
Persyaratan tingkat pendidikan
Perekrut respon ke aplikasi

Seringkali 
Alamat Kantor

CLC Marketing Ventures, Inc, 114 - 116 Sauyo Road Novaliches, Q.C. (near Mindanao Avenue), Quezon City, Metro Manila, Philippines
Industri

Manufacturing and Production
Lowongan

3 lowongan dibuka
Situs
Agar merasa aman saat melamar: carilah ikon verifikasi dan selalu lakukan riset terhadap Perusahaan yang Anda lamar. Hindari dan laporkan situasi dimana Perusahaan membutuhkan bayaran dalam proses rekrutmen mereka.
Tentang CLC MARKETING VENTURES, CORPORATION
CLC Marketing Ventures, Corporation is one of the leading metal based furniture business and markets a wide variety of furniture products related to home and office interior architecture, hotel-restaurant indoor and outdoor furnishings, and children's furniture all over the Philippines. Likewise, CLCMV exclusively distributes in the country first-class home and office furniture lines and excellent furniture for infants imported from the best markets in China, Taiwan, Malaysia, Thailand, and Turkey. Over the years, CLCMV is able to expand its operations locally and abroad. In its more than 30 years of doing business, CLCMV prides itself for being one of the few local manufacturers able to penetrate the upscale Asian markets, particularly Japan. The company, through its customer-driven culture and market segment-focused approach, aims to maintain its niche as a preferred provider of high-quality, affordable furniture products