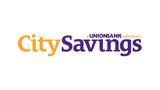 Branch Operations Head | Infanta
Lowongan dipasang 5 bulan yang lalu dan batas waktu lamaran adalah 20 Sep
Rekruter merekrut 19 jam yang lalu
Deskripsi Pekerjaan
The successful candidate shall be responsible for supervising day-to-day branch operations service delivery, including proper observance of the Bank's Code of Conduct and other policies, ensuring:
Compliance to regulations, bank policies (pass audits), and Code of Conduct.
Zero operational losses.

No losses due to frauds, irregularities, negligence, and errors.

Complaints management.

All customer complaints and feedbacks are immediately addressed to the satisfaction of clients.

Increased productivity in terms of cost reduction and waste elimination.
Adherence to premise standards.
Kualifikasi Minimum
Graduate of a 4-year business course.
At least 2 years of work experience as a Branch Head or Cashier in a bank.
Adept in MS Office applications such as Word, Excel, and Powerpoint.
Strong leadership skills.
Good communication and presentation skills.
Jobs Summary
Tingkat Posisi
Kategori pekerjaan
Persyaratan tingkat pendidikan
Perekrut respon ke aplikasi

Selalu 
Alamat Kantor

Infanta, Quezon, Philippines
Industri

Banking / Mortgage
Lowongan

1 lowongan dibuka
Agar merasa aman saat melamar: carilah ikon verifikasi dan selalu lakukan riset terhadap Perusahaan yang Anda lamar. Hindari dan laporkan situasi dimana Perusahaan membutuhkan bayaran dalam proses rekrutmen mereka.
Tentang CitySavings Bank
City Savings Bank is a thrift bank member of the Aboitiz Group. It has one of the best operating efficiencies, lowest non-performing loans and highest capitalization levels in the thrift banking industry. The company recognizes that its greatest assets are its people.