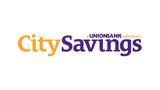 Internal Auditor
Lowongan dipasang 10 bulan yang lalu dan batas waktu lamaran adalah 21 Sep
Rekruter merekrut 4 jam yang lalu
Deskripsi Pekerjaan
Performs audit engagement in a highly regarded professional manner from planning up to communication of results under the supervision of the Senior Auditor and Unit Head.
Keeps abreast of company and other regulatory agencies' policies and procedures.
Performs branch audit reviews and present audit findings to Auditees after all audit procedures have been performed.
Kualifikasi Minimum
A graduate of Accountancy, Accounting, or any related field; preferably a CPA.
With banking experience or related job as auditor;
Proficient in MS Office applications - word, excel, powerpoint;
Self-motivated and quality conscious;
Good oral and written communication;
Willing to travel extensively.
Kemampuan yang dibutuhkan
Jurusan yang Diminati
Accountancy [Internal Audit]
Jobs Summary
Tingkat Posisi
Kategori pekerjaan
Persyaratan tingkat pendidikan
Perekrut respon ke aplikasi

Selalu 
Alamat Kantor

UnionBank Plaza, Meralco Avenue corner Onyx & Sapphire Streets, Ortigas Center, Pasig, Metro Manila, Philippines
Industri

Banking / Mortgage
Lowongan

1 lowongan dibuka
Agar merasa aman saat melamar: carilah ikon verifikasi dan selalu lakukan riset terhadap Perusahaan yang Anda lamar. Hindari dan laporkan situasi dimana Perusahaan membutuhkan bayaran dalam proses rekrutmen mereka.
Tentang CitySavings Bank
City Savings Bank is a thrift bank member of the Aboitiz Group. It has one of the best operating efficiencies, lowest non-performing loans and highest capitalization levels in the thrift banking industry. The company recognizes that its greatest assets are its people.