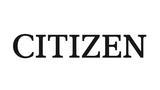 Surface Grinding Machine Operator
Lowongan dipasang 12 hari yang lalu dan batas waktu lamaran adalah 1 Nov
Rekruter merekrut 12 jam yang lalu
Deskripsi Pekerjaan
Prepare the machine for start-up and mechanical check-up prior to operation
Receive the material for processing together with its documents (control card)
Careful handling of the material being processed and proper recording of the process made through the control card and logbook
Check the condition of hoist extensions to ensure safe conditions when lifting heavy materials
Monitor the output of the machine on a regular basis and propose corrective actions when needed
Report to immediate head in case of trouble and problems arising from the operation of the assigned machine to minimize rejects
Coordinate with the next process involve for proper material endorsement
Maintain cleanliness of the area around the machine to avoid scratches that may occur on the material due to foreign objects
Maintain the logbook entries for proper endorsement to next machine operator
Kualifikasi Minimum
At least 6 months' experience as machine operator of Precision Surface Grinder.
Knowledgeable in the use of measuring instruments like micrometer and caliper.
Able to read and understand mechanical drawings and technical instructions.
Willing to render overtime and overnight work, if needed.
Physically fit, with good eyesight and with healthy over-all wellbeing.
Tunjangan dan lain-lain
 Paid Holidays
 Maternity & Paternity Leave
 Performance Bonus
Lain-Lain
Meal Allowances
Attendance Incentives
Jurusan yang Diminati
Mechanical Engineering Technology
Industrial Technology [Automotive Technology]
Jobs Summary
Tingkat Posisi
Kategori pekerjaan
Persyaratan tingkat pendidikan
Perekrut respon ke aplikasi

Selalu 
Alamat Kantor

First Philippine Industrial Park 1, Lot 29 Barangay Ulango, Tanauan City, Tanauan, CALABARZON, Philippines
Industri

Machinery
Lowongan

3 lowongan dibuka
Agar merasa aman saat melamar: carilah ikon verifikasi dan selalu lakukan riset terhadap Perusahaan yang Anda lamar. Hindari dan laporkan situasi dimana Perusahaan membutuhkan bayaran dalam proses rekrutmen mereka.
Tentang Citizen Machinery Philippines Inc.
CITIZEN MACHINERY PHILIPPINES, INC. (formerly Miyano Philippines Inc.) was established in March 1, 2009 as manufacturer of bases, slide units, head stocks and turret heads for CNC Lathe Machines, and Screw Compressor casing, etc. Its products are mainly exported for use in Miyano Machinery Inc (MMJ, the mother company of MPI) In 2010, the Company started the assembly of CNC Lathe machine for export to Japan, and for the local market. MMJ was delisted from the second section of the Tokyo Stock Exchange, then became the wholly owned subsidiary of CITIZEN HOLDING CO.,LTD. Last April 1, 2011, Miyano had successfully merged with Citizen Machinery Co., Ltd., with name changed to CITIZEN MACHINERY MIYANO CO.,LTD. November 1, 2011, Miyano Philippines Inc. changed its name to CITIZEN MACHINERY PHILIPPINES, INC., in recognition of being part of the CITIZEN Group, known for the CITIZEN Watches and other electronic devices. That same year, CMP formally launched the first Philippine-made BNA Series - CNC Automatic Lathe machine through a Product Launching ceremony held at the First Philippine Industrial Park, which later on earned the PEZA Pioneer Status on the production of the said machine. Product & Services Metalcasting Full assembly of CNC Automatic lathe machine Machining of base and small parts Parent Company CITIZEN HOLDINGS CO., LTD. 6-1-12 Tanashi-cho, NishiTokyo-shi, Tokyo 188-8511, Japan Group Companies CITIZEN MACHINERY MIYANO CO., LTD. CITIZEN MACHINERY SERVICE CO.,LTD. MIYANO SERVICE ENGINEERING CO.,LTD. CITIZEN (CHINA) PRECISION MACHINERY CO.,LTD. CITIZEN MACHINERY ASIA CO.,LTD. CITIZEN MACHINERY VIETNAM CO.,LTD. CINCOM MIYANO ASIA SALES CO.,LTD. CITIZEN MACHINERY EUROPE GmbH CITIZEN MACHINERY UK LTD. HESTIKA FRANCE S.A.S. SIRMA MACCHINE S.R.I. MARUBENI CITIZEN-CINCOM INC.