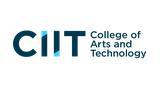 Service Desk Assistant
Lowongan dipasang 11 hari yang lalu dan batas waktu lamaran adalah 14 Oct
Rekruter merekrut 19 menit yang lalu
Deskripsi Pekerjaan
​Provides first line support to internal customers, assisting them with hardware, software, and communications problem by phone, email, and desk-side support.
Ensures all support calls and service requests are logged and administered using the appropriate service desk software (JIRA) and working to any Service Level Agreement.
Ensures support calls are escalated to the appropriate member of the internal/external team, using the agreed escalation procedures.
Assists the administration of staff joining (On Board), leaving (Off Board) or moving within the organization in relation to the creation of user accounts, password creation, email accounts, and security access.
Assists with IT Assets monitoring and updating, including but not limited to Workstations, Monitors, Printers, Tablets and all IT-related equipment, to make sure they are working properly and getting regular maintenance.
Assists with procurement and installation of new servers, technology, etc.
Assists with routine checks of all systems and technical equipment of the school / organization.
Kualifikasi Minimum
Candidate must possess at least a Bachelor's/College Degree in Computer Science/Information Technology, Engineering (Computer/Telecommunication) or equivalent.
Required skills: Windows Server Active Directory management, Linux Server Administration, CCNA or equivalentt, General troubleshooting of computer related issues
Required languages: English
At least 2 years of working experience in the related field is required for this position.
Preferably 1-4 Yrs Experienced Employees specializing in IT/Computer - Network/System/Database Admin or equivalent.
Tech Skills: Must be knowledgeable in Networks (LAN and WAN) - CCNA Preferred. Also have knowledge on Switches, Routers, Firewalls, Wireless Technology, Servers (Linux/Unix, Windows, FreeBSD, Mac), CentOS, Windows Server 2008 Active Directory, Mac OS).
Personality shall be honest, dependable, highly analytical, resourceful, can work on his own with minimum supervision, non-linear, ability to think out of the box, has a can do attitude, adaptable to change and has the initiative to perform tasks.
Jobs Summary
Tingkat Posisi
Kategori pekerjaan
Persyaratan tingkat pendidikan
Perekrut respon ke aplikasi

Seringkali 
Alamat Kantor

Quezon City, Metro Manila, Philippines
Industri

Education and Training
Lowongan

1 lowongan dibuka
Situs
Agar merasa aman saat melamar: carilah ikon verifikasi dan selalu lakukan riset terhadap Perusahaan yang Anda lamar. Hindari dan laporkan situasi dimana Perusahaan membutuhkan bayaran dalam proses rekrutmen mereka.
Tentang CIIT College of Arts and Technology
CIIT College of Arts and Technology Want to help make a difference? CIIT seeks to revolutionize Philippine education by putting industry-based + student-centered learning + affordable in the same sentence. We are looking for awesome people with a passion for sharing knowledge and empowering others to turn their own passions into a career. It also means working with others who have similar goals, a team with a shared desire to innovate in the education space, and non-traditional management that is committed to pushing boundaries in order to close the skill gap between education and industry. Help us in building the future of Philippine Education.