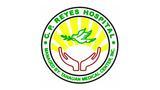 Nursing Assistant
Lowongan dipasang sebulan yang lalu dan batas waktu lamaran adalah 29 Apr
Rekruter merekrut 2 hari yang lalu
Deskripsi Pekerjaan
Providing excellent medical services and compassionate care to all patients and clients. Provides basic care and necessary tasks and functions in the assigned ward. Duties include:
taking and recording vital signs
assisting in patient transfers
setting up medical equipment
assisting medical team in procedures
Kualifikasi Minimum
Compassionate
Good in organization and time management
Good communication skills
Computer literate, able to read, write, understand, and carry out directions
Tunjangan dan lain-lain
 Paid Holidays
 Paid Vacation Leave
 Paid Sick Leave
 Paid Bereavement/Family Leave
 Maternity & Paternity Leave
 Single Parent Leave
 Special Leave Benefits for Women
 Retirement Benefit Plans
 Life Insurance
 Employee Discounts
 Transportation Allowances
Kemampuan yang dibutuhkan
Medical Industry Knowledge
Relationship Management
Record Keeping
Information Ordering
Attention to Detail
Critical Thinking
Monitoring and Evaluation
Jobs Summary
Tingkat Posisi
Kategori pekerjaan
Persyaratan tingkat pendidikan
Perekrut respon ke aplikasi

Kadang-kadang 
Alamat Kantor

C. P. Reyes Hospital, A. Mabini Avenue, Tanauan, CALABARZON, Philippines
Industri

Hospital / Health Care
Lowongan

10 lowongan dibuka
Agar merasa aman saat melamar: carilah ikon verifikasi dan selalu lakukan riset terhadap Perusahaan yang Anda lamar. Hindari dan laporkan situasi dimana Perusahaan membutuhkan bayaran dalam proses rekrutmen mereka.
Tentang C. P. Reyes Hospital
C. P. Reyes Hospital is a Level 2 hospital duly accredited by the Department of Health and is the first ISO-certified hospital in Tanauan City Batangas. C. P. Reyes Hospital is owned and managed by Tanauan Medical Center, Inc.