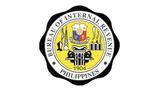 Revenue Officer - Taxpayers Assistance
Quezon, Philippines

 · 
18,549.00

- 18,549.00

PHP

/ month

 · 
Penuh waktu
Quezon, Philippines

18,549.00

- 18,549.00

PHP

/ month
Lowongan dipasang 4 bulan yang lalu dan batas waktu lamaran adalah 17 Jan
Rekruter merekrut 12 hari yang lalu
Deskripsi Pekerjaan
Official Title: Revenue Officer I (Taxpayers Assistance)
Salary Grade: SG11
Job Description:
Gathers, studies, collates, evaluates and analyses information data relative to assessment, collection, operations/problems; assists in the planning and implementation of work programs and projects of the section
Formulates and recommends assessment/collection policies; or does related work.
Kualifikasi Minimum
Must have graduated with a Bachelor of Science degree in Commerce, or Bachelor of Science in Business Administration, with 18 units in Accounting
Must have Career Service Professional (CSP) Eligibility
Tunjangan dan lain-lain
 Paid Holidays
 Paid Vacation Leave
 Paid Sick Leave
 Paid Bereavement/Family Leave
 Maternity & Paternity Leave
 Single Parent Leave
 Retirement Benefit Plans
 Life Insurance
Jurusan yang Diminati
Accountancy
Accounting
Business Administration & Accountancy
Management Accounting
Jobs Summary
Tingkat Posisi
Kategori pekerjaan
Persyaratan tingkat pendidikan
Perekrut respon ke aplikasi

Kadang-kadang 
Alamat Kantor

Quezon City, Metro Manila, Philippines
Industri

Government Administration
Lowongan

108 lowongan dibuka
Situs
Agar merasa aman saat melamar: carilah ikon verifikasi dan selalu lakukan riset terhadap Perusahaan yang Anda lamar. Hindari dan laporkan situasi dimana Perusahaan membutuhkan bayaran dalam proses rekrutmen mereka.
Tentang Bureau of Internal Revenue
The Bureau of Internal Revenue is mandated by law to assess and collect all national internal revenue taxes, fees and charges, and to enforce all forfeitures, penalties and fines connected therewith, including the execution of judgements in all cases decided in its favor by the Court of Tax Appeals and the ordinary courts. BIR is looking for people who share the our vision or service excellence and integrity. We have an ample amount of job vacancies available for you. Apply now and start your careers with us!