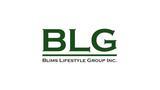 Human Resource (HR) Manager
Deskripsi Pekerjaan
We are looking for a skilled HR manager to oversee all aspects of Human Resources practices and processes. You will support business needs and ensure the proper implementation of company strategies and objectives.
The goal is to promote corporate vales and enable business success through job design, recruitment, performance management, training and development.
Develop and implement HR strategies and initiatives aligned with the overall business strategy.
Support current and future business needs through the development, engagement and motivation of employees.
Develop and monitor overall HR strategies, systems and procedures across the organization.
Bridge management and employee relations by addressing demands, grievances or other issues.
Nurture a positive working environment.
Manage the recruitment and selection process.
Assess training needs to implement and monitor training programs.
Ensure legal compliance.
Kualifikasi Minimum
Proven working experience as HR manager at least five (5) years
People oriented and results driven
Ability to architect strategy along with leadership skills
Excellent active listening, negotiation and presentation skills
In-depth knowledge of labor law and HR best practices
Graduate of Human Resources course or related field
Can report immediately
Willing to work in Mandaluyong
Jobs Summary
Tingkat Posisi
Kategori pekerjaan
Persyaratan tingkat pendidikan
Perekrut respon ke aplikasi

Kadang-kadang 
Alamat Kantor

#14 William St., Brgy. Highway Hills, Mandaluyong, Metro Manila, Philippines
Industri

Furniture
Lowongan

1 lowongan dibuka
Agar merasa aman saat melamar: carilah ikon verifikasi dan selalu lakukan riset terhadap Perusahaan yang Anda lamar. Hindari dan laporkan situasi dimana Perusahaan membutuhkan bayaran dalam proses rekrutmen mereka.
Tentang BLIMS LIFESTYLE GROUP, INC.
About Us BLIMS LIFESTYLE GROUP INC. (BLG) is the leader in lifestyle furnishing retail. Housing brands such as Blims Fine Furniture, Cellini Design Gallery, Gautier, Home Factory Outlets, La-z-boy, Office World and Sogo Home and Office Centre, the group caters to the varying tastes and budgets of the Filipino consumer. At BLG, we shop the world for the latest furniture pieces to help turn your house into a home. With 40 years of experience and over 30 stores nationwide, we're always looking for motivated individuals to come join our team! If you're excited about the idea of working in a fun and dynamic atmosphere driven towards growth then we'd love to hear from you.