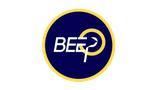 Trainer | Employee Training and Development
Lungsod Quezon, Philippines
Deskripsi Pekerjaan
Conducts transport service training as well as training in other various areas (including personal development skills).
Confers with management, supervisors, and employees to gain knowledge of work situations requiring training and to better understand changes in policies, procedures, regulations, business initiatives and technologies.
Formulates teaching outlines and determine instructional methods such as individual training, group instruction, lectures, demonstrations, conferences, meetings, and workshops.
Selects or develops teaching aids such as training handbooks, demonstration models, multimedia visual aids, computer tutorials, and reference workshops.
Conducts training sessions covering specified areas such as on-the-job training, use of computers and software, interpersonal skills, quality & process issues, and product knowledge.
Tests trainees to measure progress and to evaluate the effectiveness of training.
Reports on progress of employees under guidance during training periods. Maintain trainee records.
Kualifikasi Minimum
Willing to do field work
1- 2 years experience in training, personnel development or counseling
Experienced in handling community-based training such as (GK, Brgy, or NGO)
Preferably, worked in a labor based NGO
Knowledge in transport culture is a plus
Strong analytical and planning skills
Good communication and presentation skills
Excellent problem-solving skills
Keahlian yang diperlukan
Learning Strategies
Action Planning
Jurusan yang Diminati
Pendidikan
Psychology
Certificate in Community Development
Jobs Summary
Tingkat Posisi
Kategori pekerjaan
Persyaratan tingkat pendidikan
Perekrut respon ke aplikasi

Kadang-kadang 
Alamat Kantor

41 Scout Rallos Extension, Diliman, Lungsod Quezon, Kalakhang Maynila, Philippines
Industri

Transportation
Lowongan

1 lowongan dibuka
Agar merasa aman saat melamar: carilah ikon verifikasi dan selalu lakukan riset terhadap Perusahaan yang Anda lamar. Hindari dan laporkan situasi dimana Perusahaan membutuhkan bayaran dalam proses rekrutmen mereka.
Tentang BEEP Program
BEEP is a program which helps the philippine public transport associations or cooperative in professionalizing their system of management