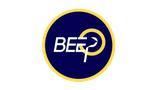 Sales Coordinator
Lungsod Quezon, Philippines
Deskripsi Pekerjaan
Coordinate sales team by managing schedules, filing important documents and communicating relevant information.
Ensure the adequacy of sales-related equipment or material.
Determines annual unit and gross-profit plans by implementing marketing strategies; analyzing trends and results.
Establishes and adjusts selling prices by monitoring costs, competition, and supply and demand.
Completes national sales operational requirements by scheduling and assigning employees; following up on work results.
Maintains sales staff job results by counseling and disciplining employees; planning, monitoring, and appraising job results.
Contributes to team effort by accomplishing related results as needed
Kualifikasi Minimum
Minimum of 1-year sales experience;
MS Office Literate;
Strong analytical and planning skills;
Good communication and presentation skills;
Excellent problem-solving skills.
Keahlian yang diperlukan
Presentation Skills
Brand Management
Networking
Negotiation
Customer Research
Decision-Making
Closing Sales
Jobs Summary
Tingkat Posisi
Kategori pekerjaan
Persyaratan tingkat pendidikan
Perekrut respon ke aplikasi

Seringkali 
Alamat Kantor

41 Scout Rallos Extension, Diliman, Lungsod Quezon, Kalakhang Maynila, Philippines
Agar merasa aman saat melamar: carilah ikon verifikasi dan selalu lakukan riset terhadap Perusahaan yang Anda lamar. Hindari dan laporkan situasi dimana Perusahaan membutuhkan bayaran dalam proses rekrutmen mereka.
Tentang BEEP Program
BEEP is a program which helps the philippine public transport associations or cooperative in professionalizing their system of management