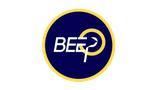 Sales and Marketing Associate
Lungsod Quezon, Philippines
Lowongan dipasang sebulan yang lalu dan batas waktu lamaran adalah 24 Jul
Rekruter merekrut 12 jam yang lalu
Deskripsi Pekerjaan
Ensure high levels of customer satisfaction through excellent sales service.
Assess customer needs and provide assistance and information on product features.
Is results driven and will actively seek out customers.
Responsible for all sales activities, from lead generation to the closing of the sales.
Must be knowledgeable on the product offered by the company.
Meets monthly sales targets, leads, and test drives.
"Go the extra mile" to drive sales.
Build productive trust relationships with customers.
Kualifikasi Minimum
Must be a college graduate;
Must have proven sales experience;
Strong analytical and planning skills;
Good communication and presentation skills;
Excellent problem-solving skills;
Must be willing to do field work;
Kemampuan yang dibutuhkan
Closing Sales
Microsoft / MS Powerpoint
Jurusan yang Diminati
Accountancy & Legal Management
Jobs Summary
Tingkat Posisi
Kategori pekerjaan
Persyaratan tingkat pendidikan
Perekrut respon ke aplikasi

Seringkali 
Alamat Kantor

41 Scout Rallos Extension, Diliman, Lungsod Quezon, Kalakhang Maynila, Philippines
Agar merasa aman saat melamar: carilah ikon verifikasi dan selalu lakukan riset terhadap Perusahaan yang Anda lamar. Hindari dan laporkan situasi dimana Perusahaan membutuhkan bayaran dalam proses rekrutmen mereka.
Tentang BEEP Program
BEEP is a program which helps the philippine public transport associations or cooperative in professionalizing their system of management