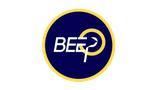 Accounting Associate
Lungsod Quezon, Philippines
Deskripsi Pekerjaan
Generates daily sales report.
Does actual count of cash sales.
Drafts cash vouchers and check vouchers.
Encodes expenses.
Encodes data in the Fleet Management System.
Generates monthly Profit and Loss statement per jeep.
Give appraisal on all payment applications for appropriate authorization.
Process sales contract, reports on employee expense, information on salary, and organization time sheets.
Evaluate and update information and carry out validation of data for accuracy.
Ensure proper review of accounts for appropriate supervision of transactions, and for suitable placement to designated areas.
Kualifikasi Minimum
Preferrably female.
1-2 years experience with accounting.
Strong analytical and planning skills.
Good communication and presentation skills.
Excellent problem-solving skills.
Jobs Summary
Tingkat Posisi
Kategori pekerjaan
Persyaratan tingkat pendidikan
Perekrut respon ke aplikasi

Selalu 
Alamat Kantor

41 Scout Rallos Extension, Diliman, Lungsod Quezon, Kalakhang Maynila, Philippines
Industri

Transportation
Lowongan

2 lowongan dibuka
Agar merasa aman saat melamar: carilah ikon verifikasi dan selalu lakukan riset terhadap Perusahaan yang Anda lamar. Hindari dan laporkan situasi dimana Perusahaan membutuhkan bayaran dalam proses rekrutmen mereka.
Tentang BEEP Program
BEEP is a program which helps the philippine public transport associations or cooperative in professionalizing their system of management