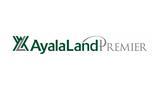 Property Consultant
Lowongan dipasang 3 bulan yang lalu dan batas waktu lamaran adalah 10 Aug
Rekruter merekrut sehari yang lalu
Deskripsi Pekerjaan
Promote, market and sell Ayala Land Premier properties through advertisements, open houses, and participation in various sales and marketing initiatives.
Source for potential clients and build strong relationships with them.
Build and sustain a strong social and/or professional network.
Inform clients on market conditions, prices, legal and/or documentary requirements and other related matters.
Meet the required sales target on a quarterly basis.
Kualifikasi Minimum
A graduate of any Bachelors Degree
Preferably with 1-2 years of related experience in from any industry
Fresh graduates / entry level applicants are welcome to apply
Good in networking and maintaining relationships with clients
Excellent problem-solving skills;
Excellent oral and written communications skills
Tunjangan dan lain-lain
Lain-Lain
Training and development for qualified applicants
Receive monthly allowances and earn commissions
Receive various incentives (gadgets, travel, car, cash) upon hitting the required target
Kemampuan yang dibutuhkan
Creative Thinking
Organizing and Planning
Relationship Management
Presentation Skills
Persuasion and Negotiation
Customer Research
Jobs Summary
Tingkat Posisi
Kategori pekerjaan
Persyaratan tingkat pendidikan
Perekrut respon ke aplikasi

Selalu 
Alamat Kantor

18F Tower One and Exchange Plaza, Ayala Triangle, Ayala Avenue, Makati, Metro Manila, Philippines
Agar merasa aman saat melamar: carilah ikon verifikasi dan selalu lakukan riset terhadap Perusahaan yang Anda lamar. Hindari dan laporkan situasi dimana Perusahaan membutuhkan bayaran dalam proses rekrutmen mereka.
Tentang Ayala Land Premier
Ayala Land transformed the Philippine landscape with the nation's premier business district over five decades ago. As the largest, most experienced, and most trusted company in its field, Ayala Land leads the burgeoning real estate industry in the Philippines with prime residential and commercial developments. Ayala Land Premier carries the heritage of Ayala Land. From high-rise condominiums to suburban environments and leisure communities, Ayala Land Premier developments are true testaments to high-quality living. Heralded for their prestige, choice location, and unrivaled land value appreciation, each development guarantees prime locations and desired addresses. At Ayala Land Premier, our biggest investment is our people. We train them to be the best that they can be. We support them in their drive to achieve their aspirations. And most of all, we inspire them to build strong relationships with clients. You can now live your dream of a high-paying job, travel opportunities, and excellent chances of climbing up the corporate ladder in a prestigious company. We reward people not only with excellent pay and perks but also with advancement in a solid career in the Real Estate industry. Join our growing sales force now!