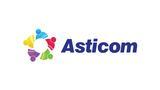 Back end MVC | Net Developer
Deskripsi Pekerjaan
Demonstrate a high level of competence in object-oriented analysis, design and coding in a .NET server-side environment, specifically utilising the Microsoft MVC framework.
Produce standards compliant HTML, CSS and JavaScript from supplied artwork and technical specifications.
Design and implement systems that use relational databases, specifically SQL 2008 R2.
Work to pre-defined requirements and produce code that meets the requirements.
Demonstrate a structured approach to development, using design patterns where appropriate and using SOLID principles.
Kualifikasi Minimum
Candidate must possess at least a Bachelor's/College Degree , Post Graduate Diploma / Master's Degree, any field.
Required skill(s): MVC, .Net.
At least 4 year(s) of working experience in the related field is required for this position.
Preferably Supervisor / 5 Yrs & Up Experienced Employees specializing in IT/Computer - Software or equivalent.
Jobs Summary
Tingkat Posisi
Kategori pekerjaan
Persyaratan tingkat pendidikan
Perekrut respon ke aplikasi

Sesekali 
Alamat Kantor

4th Floor, Globe Telecom Plaza Tower 1, Pioneer, Mandaluyong, National Capital Region, Philippines
Agar merasa aman saat melamar: carilah ikon verifikasi dan selalu lakukan riset terhadap Perusahaan yang Anda lamar. Hindari dan laporkan situasi dimana Perusahaan membutuhkan bayaran dalam proses rekrutmen mereka.
Tentang ASTICOM Technology Inc.
ASTICOM TECHNOLOGY INC. (ASTICOM) is an HR solutions company established in March 2015. Previously part of the Ayala Group of Companies, its services includes Recruitment Services, Payroll Administration and Management, and Outsourcing. We provide talents in the following talent segments: Sales, Marketing, Finance and Administration. OUR SERVICES INCLUDE Payroll Administration and Management Project Employees Deployed to Clients Outsourcing / Shared Service Model OUR PROMISE To provide all out clients with end to end client and employee engagement. To provide dedicated account managers for our clients and dedicated area managers for our employees. To provide services that will support the overall efficiency and cost targets of the company. To align with our client's values and service principles through on boarding and training To provide the flexibility to manage operations through ASTICOM. We have dozens of job openings for people who are interested in working with technology and IT. Start your careers in ASTICOM Technology Inc. today!