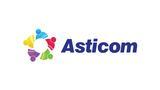 ASH Coordinator
Deskripsi Pekerjaan
1. Completion of EF Masterfile
Includes checking of allocations vs. bridge released by NTMG
Ensures complete details are provided by the TSH & CDH before submission to TMMCs & TMMs
Adjusts EF Masterfile based on approved extension requests
2. SIM allocation request, follow through on LOP and delivery to TD warehouses
3. Projects Modification (Retag / Untag / Change Duration / Change Details)
Receives, consolidates project modification requests and follows through on approval from TMM & RSH
Monitors implementation of requested modifications
4. Receives, checks and monitors liquidation packs from sales.
Ensure liquidation packs are complete BEFORE routing for approval.
Incomplete documents SHOULD NOT BE routed to Manila.
All documents should be logged BEFORE routing to Manila.
Ensures ACCRUAL LINE ITEM for the specific project is attached to the said liquidation packs.
For items for ACTUAL POSTING, a print-out of the approved email should be attached to the liquidation pack.
Updates EF monitoring with actual expenses.
5. Monitors replenishment of TDRF
DAILY checking of TDRF portal, send update to ASH on status of liquidation packs
Daily follow-up of liquidation submission and disallowance resolution from TD(BDO/TL) & ASH/TSH/CDH
Daily follow-up of replenishment and portal updating from Accounting
6. Consolidates ALL TD closure reports from TSHs & CDHs
7. Facilitates request for retagging of retailer SIMS
Consolidates lists from DSPs
Submits to affected ASHs for discussion and agreement on retagging
Follows through on retagging, provides feedback to DSPs as needed
The ASH coordinator is merely an additional manpower to support administrative requirements.
The ASH will still be accountable for the accuracy of ALL documents submitted.
Training of ASH coordinators will be the joint responsibility of the TMM and the ASH.
Kualifikasi Minimum
Open for fresh graduate
Skills with MS Office and MS Excel
Jobs Summary
Tingkat Posisi
Kategori pekerjaan
Persyaratan tingkat pendidikan
Perekrut respon ke aplikasi

Sesekali 
Alamat Kantor

4th Floor, Globe Telecom Plaza Tower 1, Pioneer, Dagupan, Ilocos Region, Philippines
Agar merasa aman saat melamar: carilah ikon verifikasi dan selalu lakukan riset terhadap Perusahaan yang Anda lamar. Hindari dan laporkan situasi dimana Perusahaan membutuhkan bayaran dalam proses rekrutmen mereka.
Tentang ASTICOM Technology Inc.
ASTICOM TECHNOLOGY INC. (ASTICOM) is an HR solutions company established in March 2015. Previously part of the Ayala Group of Companies, its services includes Recruitment Services, Payroll Administration and Management, and Outsourcing. We provide talents in the following talent segments: Sales, Marketing, Finance and Administration. OUR SERVICES INCLUDE Payroll Administration and Management Project Employees Deployed to Clients Outsourcing / Shared Service Model OUR PROMISE To provide all out clients with end to end client and employee engagement. To provide dedicated account managers for our clients and dedicated area managers for our employees. To provide services that will support the overall efficiency and cost targets of the company. To align with our client's values and service principles through on boarding and training To provide the flexibility to manage operations through ASTICOM. We have dozens of job openings for people who are interested in working with technology and IT. Start your careers in ASTICOM Technology Inc. today!