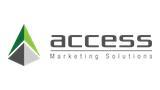 Accounting Manager
Lowongan dipasang 8 bulan yang lalu dan batas waktu lamaran adalah 29 Sep
Rekruter merekrut 6 bulan yang lalu
Deskripsi Pekerjaan
Manage and oversee the daily operations of Accounting Department.
Monitor and analyse accounting data and produce financial reports or statements.
Establish and enforce proper accounting methods, policies and principles.
Coordinate and complete annual audits.
Improve systems and procedures and initiate corrective actions.
Meet financial accounting objectives.
Kualifikasi Minimum
Candidate must possess at least Bachelor's Degree in Accountancy;
Must be a Certified Public Accountant (CPA);
At least 5-years of working experience in the related field is required for this position;
Preferably Assistant Manager/Manager specializing in Finance - General/Cost Accounting or equivalent;
Experienced in government requirements and reportorial's;
Strong analytical and planning skills;
Good communication and presentation skills;
Excellent problem-solving skills.
Jobs Summary
Tingkat Posisi
Kategori pekerjaan
Persyaratan tingkat pendidikan
Perekrut respon ke aplikasi

Kadang-kadang 
Alamat Kantor

709, 7th Flr. West Tower, Philippine Stock Exchange Center, Exchange Rd., Ortigas Center, Pasig City, Pasig, Metro Manila, Philippines
Industri

Marketing / Advertising / Sales
Lowongan

1 lowongan dibuka
Situs
Agar merasa aman saat melamar: carilah ikon verifikasi dan selalu lakukan riset terhadap Perusahaan yang Anda lamar. Hindari dan laporkan situasi dimana Perusahaan membutuhkan bayaran dalam proses rekrutmen mereka.
Tentang Asian Cable Enterprises, Inc.
Our Company is the pioneer in cable advertising. As the industry evolves, so does the Company. With digital advertising as our forefront, the Company also offers 360 degrees marketing solutions.