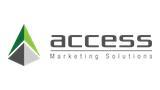 Social Media Specialist
Lowongan dipasang setahun yang lalu dan batas waktu lamaran adalah 8 Jun
Rekruter merekrut 5 bulan yang lalu
Deskripsi Pekerjaan
Collaborate with content and creative team in building social media campaigns for YuneOh and it's partners. Plan and execute social media strategies for acquisition.
In-charge of creating, managing, updating and egagement of all social media platforms for YuneOh. This includes but not limited to:

Generate, edit, and publish daily content that would entice community members to take action.
Set up and optimize company pages within each platform to increase the visibility of the Company's social content.
Create media plans for all social media campaigns

Generate analytics reports and manage analytics platform for all Social Media accounts of YuneOh. This included but not limited to:

Continuously improve the appropriate social data/metrics, insights and best practices.

Generate daily, weekly and monthly reports for YuneOh's social media platforms and YuneOh's campaigns.
Create weekly report on social media trends and recommendations
Create weekly analysis of social media platform and all campaign performance
Kualifikasi Minimum
Bachelor's Degree in Marketing/Advertising/Communication or any related field
Excellent written and verbal communication skills
With good command of the English language
Social Media enthusiast
Experienced in social networking
Knowledgeable and experienced with social analytic tools
With adequate knowledge of web design and development
Strong analytical and planning skills;
Good communication and presentation skills;
Excellent problem-solving skills;
Jobs Summary
Tingkat Posisi
Kategori pekerjaan
Persyaratan tingkat pendidikan
Perekrut respon ke aplikasi

Kadang-kadang 
Alamat Kantor

709, 7th Flr. West Tower, Philippine Stock Exchange Center, Exchange Rd., Ortigas Center, Pasig City, Pasig, Metro Manila, Philippines
Industri

Marketing / Advertising / Sales
Lowongan

1 lowongan dibuka
Situs
Agar merasa aman saat melamar: carilah ikon verifikasi dan selalu lakukan riset terhadap Perusahaan yang Anda lamar. Hindari dan laporkan situasi dimana Perusahaan membutuhkan bayaran dalam proses rekrutmen mereka.
Tentang Asian Cable Enterprises, Inc.
Our Company is the pioneer in cable advertising. As the industry evolves, so does the Company. With digital advertising as our forefront, the Company also offers 360 degrees marketing solutions.