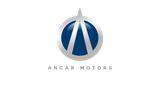 Project Engineer
Lowongan dipasang 10 bulan yang lalu dan batas waktu lamaran adalah 20 Jun
Rekruter merekrut 13 jam yang lalu
Deskripsi Pekerjaan
The Project Engineer is the over-all responsible in the maintenance and construction of all the company's building/properties. Provides sketches, plans and carries out remodeling projects. Estimates materials and labor costs for the remodeling, alteration and installation projects. Orders and issues tools, equipment, supplies and supervises all maintenance. Ensures that all safety standards and regulatios are properly observed.
Key Roles and Responsibilities
Makes periodic inspections of assigned facilities to determine condition
Plans and schedules routine maintenance
Prepares sketches, plans, and carries out remodeling projects.
Controls project plan by reviewing design, specifications, plans and schedule changes; as well as recommends actions.
Estimates materials and labor cost for remodeling, alterations and installation projects
Orders and issues tools, equipment, supplies and supervises maintenance thereof
Maintains materials and equipment inventories
Performs complex repair and maintenance tasks
Supervise a staff or skilled and semi-skilled workers in such maintenance duties as painting, carpentry, masonry, cement work and general upkeep involving structures, floor coverings, acoustic ceiling, plumbing, heating, air conditioning, electrical and related systems Ensures that safety standards and regulations are observed
Performs other tasks as may be assigned from time to time
Kualifikasi Minimum
Should be a graduate of Civil Engineering or its equivalent
Familiarity with rules, regulations, best practices and performance standards.
Must be people and customer service oriented, highly dynamic, willing to travel and result oriented.
Ability to work with multiple projects.
Ability to make decisions and possess leadership skills.
Good in time management and organizational skills.
Should be diligent, highly organized, analytical and keen to details.
Strong analytical and planning skills;
Good communication and presentation skills;
Excellent problem-solving skills;
Tunjangan dan lain-lain
 Paid Holidays
 Paid Vacation Leave
 Paid Sick Leave
 Paid Bereavement/Family Leave
 Maternity & Paternity Leave
 Single Parent Leave
 Life Insurance
 Medical / Health Insurance
 Medical, Prescription, Dental, or Vision Plans
 Recruitment / Signing Bonus
Kemampuan yang dibutuhkan
Organizing and Planning
Judgement and Decision Making
Mathematics
Equipment, Material and Structural Inspection
Bolt Tension meter
Materials Management Software
Safety and Sanitation
Jurusan yang Diminati
Civil Engineering [Construction Technology and Management]
Civil Engineering
Jobs Summary
Tingkat Posisi
Kategori pekerjaan
Persyaratan tingkat pendidikan
Perekrut respon ke aplikasi

Sesekali 
Alamat Kantor

1197 Azure Business Center EDSA, Muῆoz Quezon City., Quezon, Metro Manila, Philippines
Agar merasa aman saat melamar: carilah ikon verifikasi dan selalu lakukan riset terhadap Perusahaan yang Anda lamar. Hindari dan laporkan situasi dimana Perusahaan membutuhkan bayaran dalam proses rekrutmen mereka.
Tentang Ancar Motors Inc.
Ancar Motors, Inc. (AMI), a Filipino-owned business corporation, is engaged in direct importation and local distribution of quality reconditioned Japan surplus trucks and heavy equipments. It is one of the pioneer companies involved in importation of vehicles. For more than 30 years of existence in the market, our company has provided services in various Private Companies, Local Government Units and Government Agencies and it continues to innovate and improve the quality of its products and services.