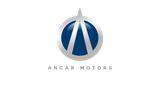 Branch Manager
Lowongan dipasang setahun yang lalu dan batas waktu lamaran adalah 10 Jun
Rekruter merekrut 9 jam yang lalu
Deskripsi Pekerjaan
The Branch Manager is the overall responsible for leading, coaching and motivating the employees or agents under her/his team in order to achieve branch set goals. He manages his people well to minimize turnover and create conditions for positive and effective working relationships within the branch.
Key Roles and Responsibilities
He plans, leads, organizes, controls and monitors the activities of the team to optimize resources. This includes monitoring the increase in production ensuring the payment of all written policies in all lines including the production of referrals/agents.
Approves/signs cover notes/documents such as Bidders Bond, Insurance Policies of affiliated insurance companies (i.e. CGAC) including endorsements if any.
Reviews and measures team activities against key performance indicators/targets.
Handles and addresses clients' concerns including local insurance complaints and insurance claims.
Develops new business/clients and reviews existing accounts including all AMI affiliates.
Designs, conceptualizes and executes new marketing strategies, programs and marketing collaterals/materials (brochures etc.) to develop more business and maintain existing accounts.
Develops systems and/or organization process to enhance administrative internal policies for continuous development. This includes but not limited to monitoring and analyzing reports on aging of accounts and past due accounts as well as accurate generation of reports.
Reviews and verifies financial information reference to the income of the company.
Responsible for following-up payments and/or collection from the clients as well as preparing the demand letters for delinquent accounts.
Participates and supports sales and marketing team activities and initiates regular marketing activities.
Performs other tasks that may be assigned from time to time or as the business may require.
Kualifikasi Minimum
Graduate of Economics, Business Management, Marketing or any business related courses.
Should have passed basic licensure exams issued by the Insurance Commission such as GA (General Agent) for Non-life insurance.
With at least five (5) years of related working experience in the same capacity.
Must be well versed with the Insurance Commission procedures and policies.
Should have excellent communication and interpersonal skills.
Attentive to details, proactive, highly organized, highly analytical, must have a good problem-solving skills and adaptable.
Strong analytical and planning skills;
Good communication and presentation skills;
Excellent problem-solving skills;
Jobs Summary
Tingkat Posisi
Kategori pekerjaan
Persyaratan tingkat pendidikan
Perekrut respon ke aplikasi

Seringkali 
Alamat Kantor

1197 Azure Business Center EDSA, Muῆoz Quezon City., Quezon City, Metro Manila, Philippines
Agar merasa aman saat melamar: carilah ikon verifikasi dan selalu lakukan riset terhadap Perusahaan yang Anda lamar. Hindari dan laporkan situasi dimana Perusahaan membutuhkan bayaran dalam proses rekrutmen mereka.
Tentang Ancar Motors Inc.
Ancar Motors, Inc. (AMI), a Filipino-owned business corporation, is engaged in direct importation and local distribution of quality reconditioned Japan surplus trucks and heavy equipments. It is one of the pioneer companies involved in importation of vehicles. For more than 30 years of existence in the market, our company has provided services in various Private Companies, Local Government Units and Government Agencies and it continues to innovate and improve the quality of its products and services.