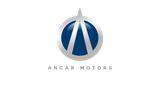 Underwriting Assistant
Lowongan dipasang setahun yang lalu dan batas waktu lamaran adalah 1 Jun
Rekruter merekrut 14 jam yang lalu
Deskripsi Pekerjaan
The Underwriting Assistant is responsible to perform all administrative functions covering all documentations of insurance transactions.
Key Roles and Responsibilities
Handles the issuance of policies for Motor Car Comprehesive Insurance and Bidders Bond.
Encodes the following in the system for monitoring and records:
Fire Insurance
Bonds (Bidders, Performance, Surety, Replevin)
Marine (Ocean Marine Cargo, Inland Marine Cargo, Marine Hull)
Miscellaneous Casualty Insurance
Engineering Insurance
Contractors All Risk Insurance (CARI)
Errection All Risk
Electronic Equipment Insurance
Group Personal Accident (Corporate)
Personal Accident (Individual)
Prepares Statement of Account and issues to company affiliate (CAMFIN).
Handles cash collections and issues official receipts for affiliated and external companies. He/she also acts as the cash custodian of the company.
Handles the preparation of endorsement for correction and alteration for comprehensive insurance.
Assist the Marketing and Sales in the review of the utilization and preparation of renewal notices.
Coordinates with the different accredited insurance agencies for the requisition of policies.
Prepares monthly production report and submits the same to the branch head (OIC/Branch Manager).
Assists Marketing & Sales in attending to customer's query over the phone.
Performs other task that may be assigned from time to time or as the business may require.
Kualifikasi Minimum
Graduate of Economics, Business Management, Marketing or any business related courses.
Should have basic knowledge for Non-life insurance.
Preferably with at least one (1) year of related working experience in the same capacity. Fresh graduates with high potential to learn can also be considered.
Should have excellent communication (written and oral) and interpersonal skills.
Attentive to details, proactive, highly organized, highly analytical, must have a good problem-solving skills and adaptable
Strong analytical and planning skills;
Good communication and presentation skills;
Excellent problem-solving skills;
Jobs Summary
Tingkat Posisi
Kategori pekerjaan
Persyaratan tingkat pendidikan
Perekrut respon ke aplikasi

Kadang-kadang 
Alamat Kantor

1197 Azure Business Center EDSA, Muῆoz Quezon City., Quezon City, Metro Manila, Philippines
Agar merasa aman saat melamar: carilah ikon verifikasi dan selalu lakukan riset terhadap Perusahaan yang Anda lamar. Hindari dan laporkan situasi dimana Perusahaan membutuhkan bayaran dalam proses rekrutmen mereka.
Tentang Ancar Motors Inc.
Ancar Motors, Inc. (AMI), a Filipino-owned business corporation, is engaged in direct importation and local distribution of quality reconditioned Japan surplus trucks and heavy equipments. It is one of the pioneer companies involved in importation of vehicles. For more than 30 years of existence in the market, our company has provided services in various Private Companies, Local Government Units and Government Agencies and it continues to innovate and improve the quality of its products and services.