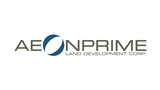 Administrative Assistant
Lowongan dipasang 3 bulan yang lalu dan batas waktu lamaran adalah 21 Sep
Rekruter merekrut 4 hari yang lalu
Deskripsi Pekerjaan
Performs administrative/ clerical tasks such as filing, recording, checking and encoding of support services documents.
Act as coordinator to all department/ units.
Provides admin support to the Support Services Supervisor.
Provides admin support to various companywide activities.
Handles petty cash.
Kualifikasi Minimum
Candidate must possess at least a Bachelor's/ College Degree in Industrial Engineering, Finance, Accountancy, Banking, Business Studies, Administration, Management, Property Development, Real Estate Management, or equivalent.
Required Language (s): English, Filipino.
At leat 1-year of working experience in the related field is required for this position.
Preferably with an IE or Accounting Background.
With pleasing personality, meticulous with details for record keeping.
Willing to work on Project Site.
Jobs Summary
Tingkat Posisi
Kategori pekerjaan
Persyaratan tingkat pendidikan
Perekrut respon ke aplikasi

Kadang-kadang 
Alamat Kantor

Filinvest City North Bridgeway cor. Alabang-Zapote Rd., Muntinlupa, Metro Manila, Philippines
Agar merasa aman saat melamar: carilah ikon verifikasi dan selalu lakukan riset terhadap Perusahaan yang Anda lamar. Hindari dan laporkan situasi dimana Perusahaan membutuhkan bayaran dalam proses rekrutmen mereka.
Tentang Aeonprime Land Development Corp.
Aeonprime Land Development Corporation was registered with the Security Exchange Commission last September 7, 2012 with capitalization of 100,000,000. It's headquarters is located at the 15th floor of TGU Tower, JM del Mar Avenue, Cebu IT Park, Lahug, Cebu City. The company's young visionary leaders are set to make a mark in the real estate market and property leasing business. With the success of Innoland Development Corporation (which has the same board of directors for Aeonprime Land Development Corporation), the Board decided to expand their business in Manila to focus on providing facilities for the fast growing market of business process outsourcing operations. Despite being a new player in Manila, Aeonprime Land Development Corporation ver quickly made several business transactions with the Filinvest Corporation and other partner entities to create two 19-storey hig-rise buildings within the Filinvest Corporate City - the first one in 2013 and the second one in 2014.

The company only deals with reputable suppliers to ensure the best quality products and materials are used in their buildings. To name a few of their major suppliers, they are a client of Solid Cement, Phelps Dodge Philippines Inc, International Elevator and Equipment Technology, and Mitsubishi.

True to its vision, the company and the people behind it continue to live up to its promise to create beautiful working spaces that are designed to enhance life and celebrate man's ingenuity, drawing inspiration from nature's masterpieces expressed as simple essentials that matter most to their customers.